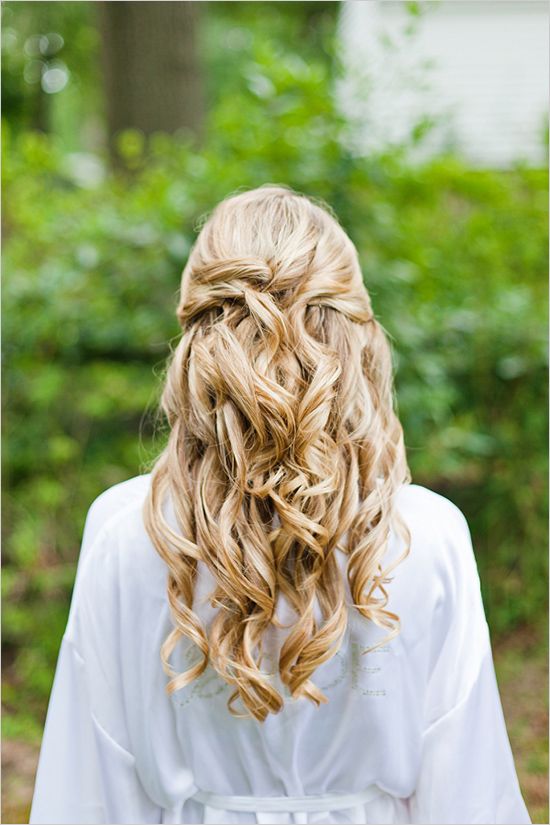 Here's a run-through of the latest wedding hairdos for long hair, which are absolutely gorgeous this year!
Barrel waves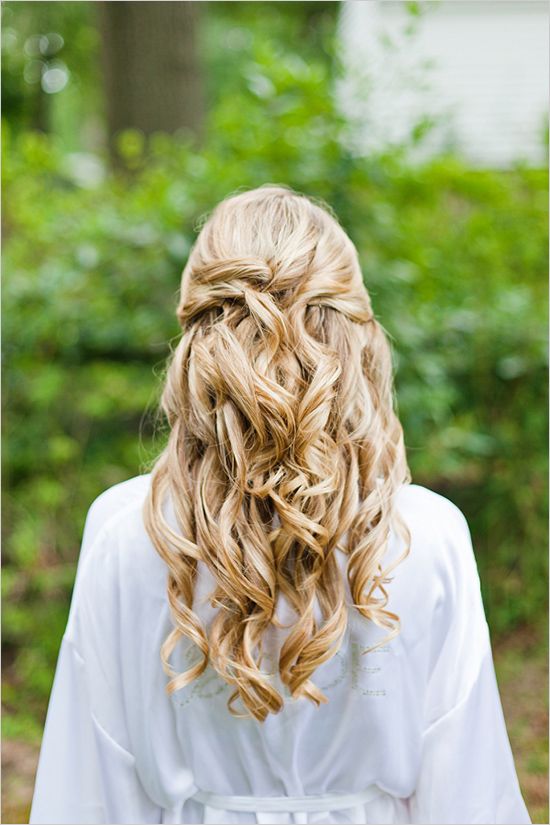 Many of the most popular wedding hairdos for long hair feature the beautiful barrel waves that Kate Windsor likes to wear.  Big, bouncy curls look fabulous cascading down over a white wedding gown and give a natural look that's totally appropriate for a young bride.
Beach waves
Another look that's often worn for a semi-formal wedding is the casual beach-waves style.  This is another soft and natural look that's very fashionable and will stand a bit of windy weather without 'dropping-out' or being spoilt.
Glamorous wedding hairdos for long hair
If you're planning a grand wedding, you can't beat the glamour of deep, glossy waves that curve sexily down over one side of the face.  Teamed with bright red lips and full eye-makeup, this is a stunning bridal look and perfect for an extrovert who loves to be in the limelight!
Asymmetric wedding hairdos
For long hair that's fine, try one of the fabulous side-swept bridal hairstyles that give a lovely profile.  Sweeping all of your hair around to a cascade of curls on one side will make your hair look twice as thick and absolutely gorgeous on the day!
Buns, chignons and twists
For a formal wedding, the 'ballerina bun' is a hot choice this season.  This is a very full, almost bouffant, bun on the top of the head, with the hair swept back to display the face.  Remember to wear a bright lipstick and perfect makeup for this look to enhance your facial features and add definition.
Chignons never really go out of fashion for wedding hairdos for long hair and there's a huge variety of styles on offer this season.  Asymmetric buns and chignons are still popular and ask your stylist for some advice about the most flattering position to pin the hair, according to your individual face-shape and your bridal hair decoration.
Asymmetrical braids
Braids with an asymmetrical theme are another great bridal style and one of our favourites right now is the diagonal braid across the head.  Half-up half-down wedding hairdos for long hair are centre-stage, too, most of them with a little backcombing at the crown for a trendy retro-look.
Fringes
If you usually wear a fringe, the most fashionable way is with a side-parting and swept softly across the face.  And if you don't have a fringe, try a faux-fringe created by sweeping a long strand of hair in a diagonal sweep across the forehead to create a different look for your special day!
The best way to choose your favourite wedding hairdo for long hair is to browse our up-to-the-minute Inspiration Gallery and then consult your stylist!