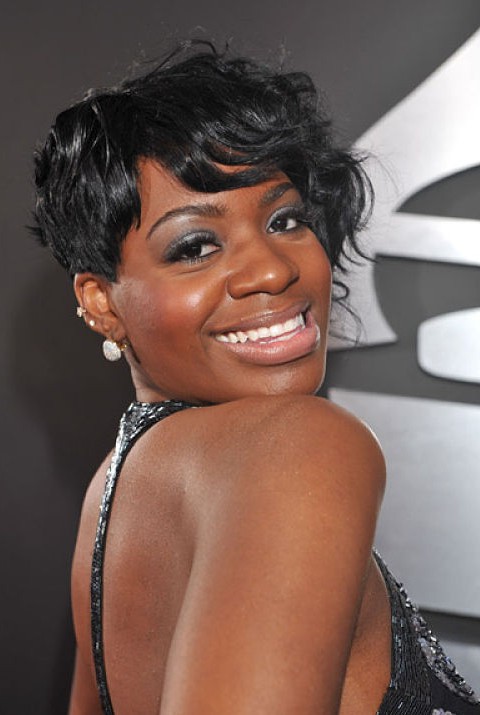 Fantasia Barrino's Haircut – Short hairstyle idea for African American ladies: For anyone with a vivacious personality, this playful high fashion look is the perfect way to express your personal style!
Asymmetrical hairstyles that are full of contrasts remain very popular because they always give such a modern, edgy look!
This version is cropped and multi-layered on one side and graduated to a short point.  Then from a blurred side-parting, the long fringe has a slight bend that accentuates the side-swept movement.
And this leads the eye towards the choppy, layered waves decorating the other profile!
This look is contemporary and ultra-stylish, projecting a youthful image that can be worn by women of any age!