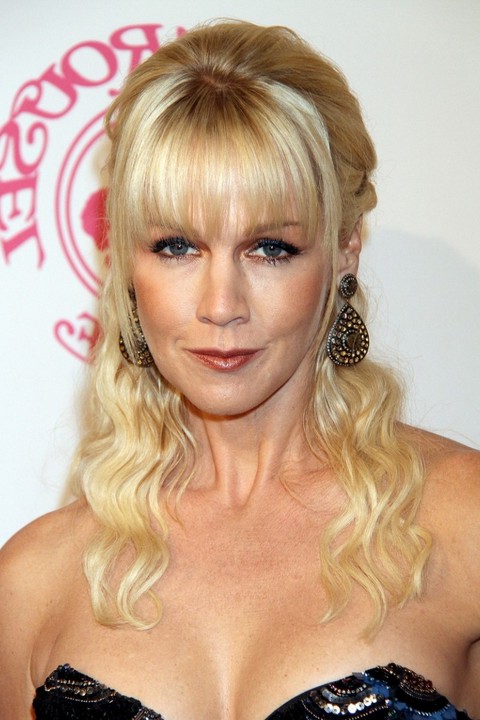 Feminine long blonde wavy hairstyle for women over 40: Jenna looks fabulous in this feminine hairstyle which is half retro-1960's and half trendy defined waves!
The long straight fringe has been expertly cut and in particular, the sides are cut in short layers which soften and frame the face, cleverly covering any crow's feet!
The top and sides are swept back to form a pony-tail set in the center of the back.  The color is also retro, with just one attractive shade of blonde and the rippling tresses create depth and movement.
And just look how the pretty defined waves drape beautifully around the neck and décolletage! This style is great for hair that's all one length and provides a totally contemporary look that is suitable for any occasion!