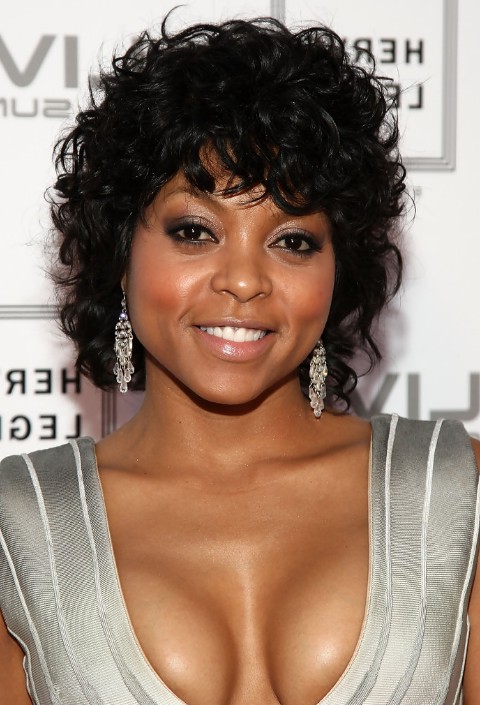 Taraji P. Henson Hairstyle: Halo of Black Curls – Haircut for women over 40

Taraji is a big fan of short bob hairstyles, and most of the time she wears short straight bob haircuts, but recently, she got a new curly bob haircut. Fun, fabulous and feminine, this halo of soft ebony curls creates flattering height and side volume with a lovely round shape.
This medium black curly hairstyle is cut into lots of layers, shorter on top and a little longer at the sides and nape. The length is perfect for producing amazing root lift, making Taraji's lovely hair look thick and full of lively movement!
The wonderful texture catches and reflects the light, producing natural highlights and color dimension.  And the long fringe is arranged to break up the line and direct attention to Taraji's lovely brown eyes!
This is a great black curly hairstyle for adding fullness to fine hair! If you don't like this black curly hairstyle, you can find more African American hairstyles on our site.