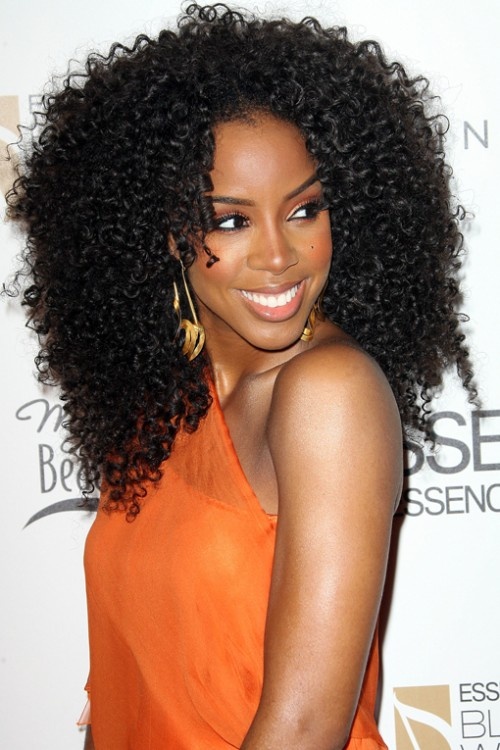 Curly hairstyles for black women: Exuberant Spirals & Incredible Volume!
Natural black hair in spirals is one of the most trendy and flattering hairstyles currently sweeping through Hollywood's rich and famous!
Because, as with any natural hair look, you get the effortless volume that looks fantastic on any woman!
This style is great for anyone who needs added width to balance out a long face shape.  Seen here, it accentuates the smooth forehead and frames the face with super spirals that soften the line.
The hair is layered to create a perfectly balanced silhouette, with a little height on top, more at the sides and tapered down gradually towards the tips.
This is a fantastic power look, which projects the image of a confident and contemporary woman!