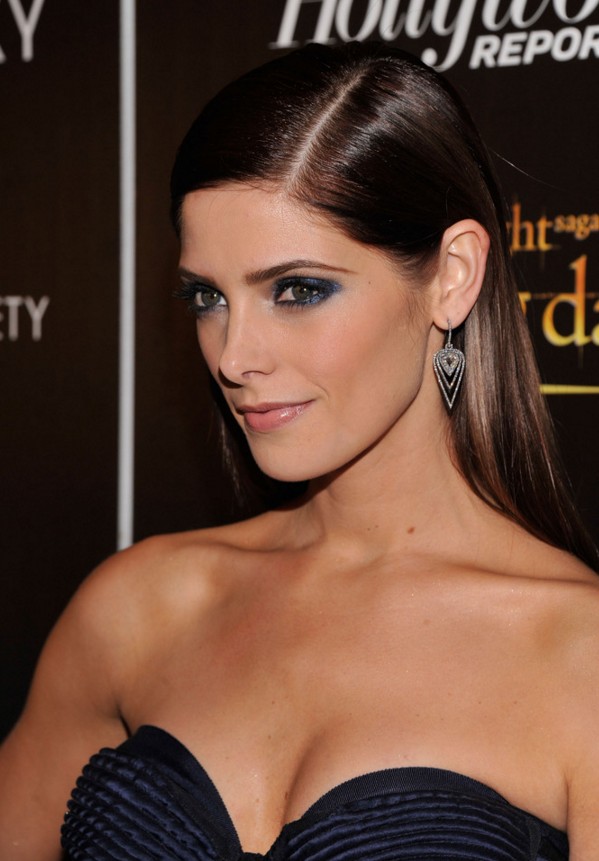 On the breakaway hit television show "Twilight", actress Ashley Green plays the role of the character Alice Cullen who has the ability to see into the future. 
Perhaps a few of those clairvoyant skills has trickled into Ashley's real life and she knew that this slicked down side sweep hairstyle would look great with her long midnight blue corset dress! 
Ashley hair is combed down on both sides from a side part and swept behind her ears.  Ashley is attending a November screening of the Twilight movie, "The Twilight Saga: Breaking Dawn Part 2" in New York City, New York.