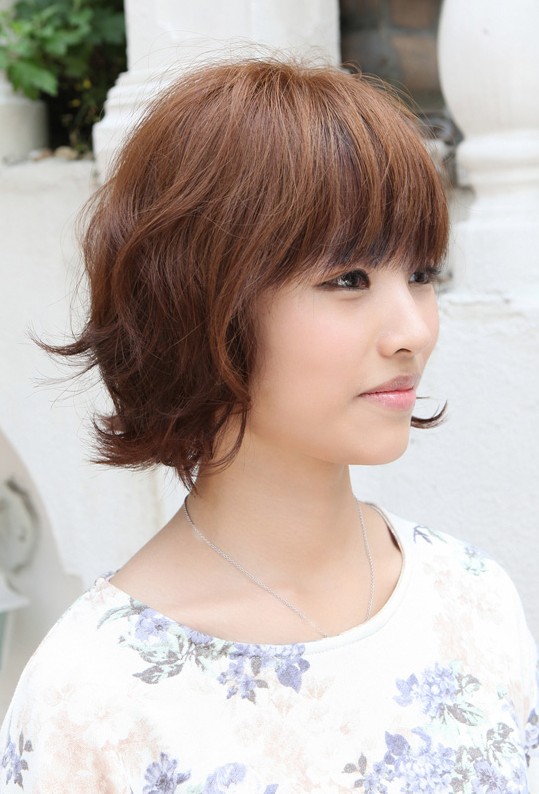 Here is a new fashionable short Asian wavy bob hair style from Japan, if you are looking for the latest new Asian haircut, here it is, and we have updated the Asian hairstyle series for days and will continue updating the latest Asian hairstyles, including Japanese hairstyles, Korean hairstyles, Chinese hairstyles, Indian hairstyles, etc.
Hairstyles for brown wavy hair:This fashionable fringed bob contrasts straight lines with soft waves to create a very flattering, casual look!
Wavy contrast
The hair was combed forward from the crown to make a long full fringe reaching past the eyebrows for the informal style which is essential for today's fashion fans. The sides and back were trimmed into long layers, with the wavy sides styled back off the face, to create a lovely profile.
The contrast between the straight fringe and the waves adds interest to this attractive style, which is stylish in a relaxed and natural way.
Styling tips
To create the waves, individual tresses from the lower layers were blow-dried around a medium, round hairbrush producing flowing movement and volume, leaving the top smooth.
This easy-care look is perfect for anyone who wants to add a touch of soft femininity to their straight hair, but without a lot of fuss and bother!
This lovely short wavy bob hairstyle is perfect for thick hair.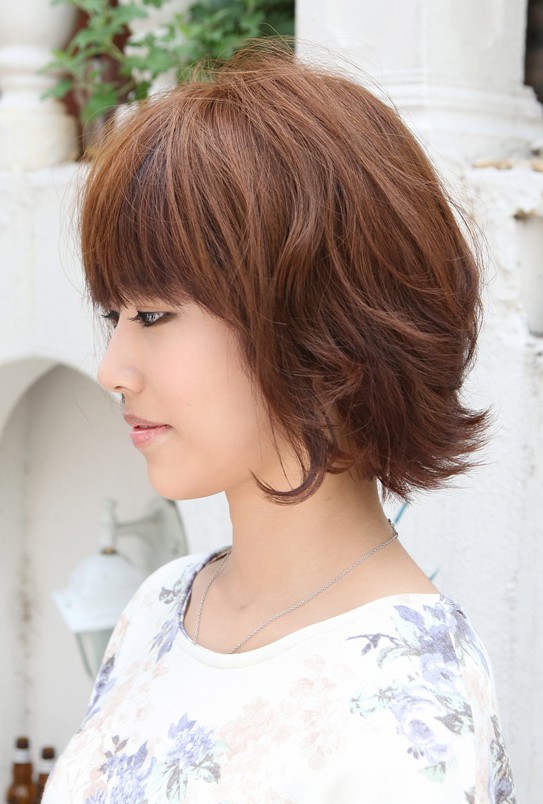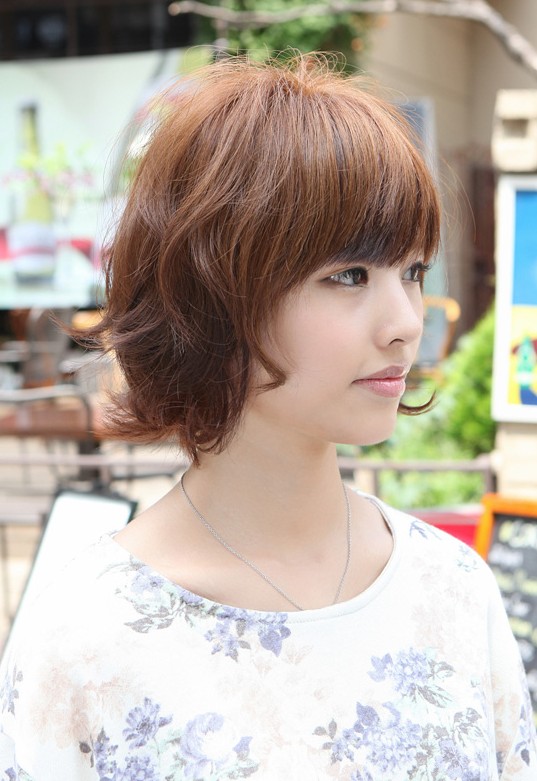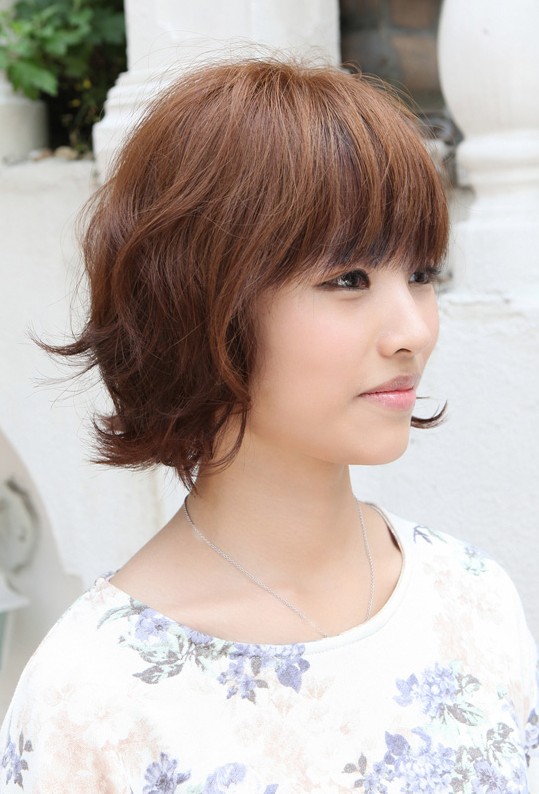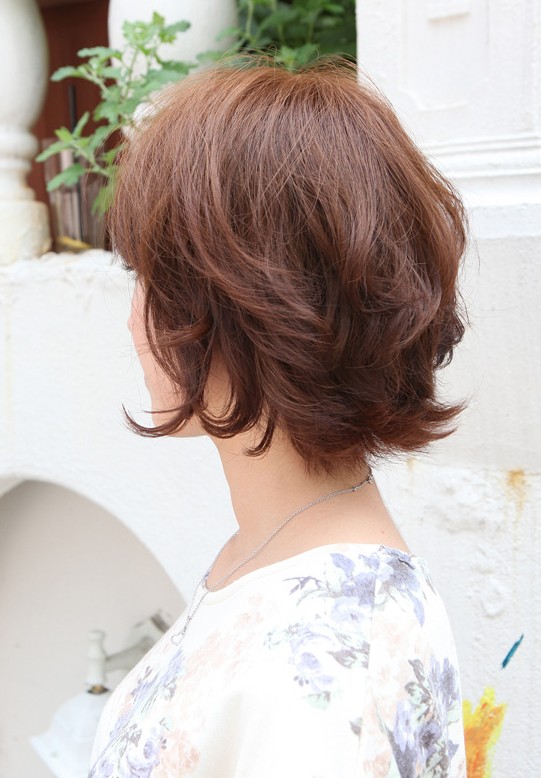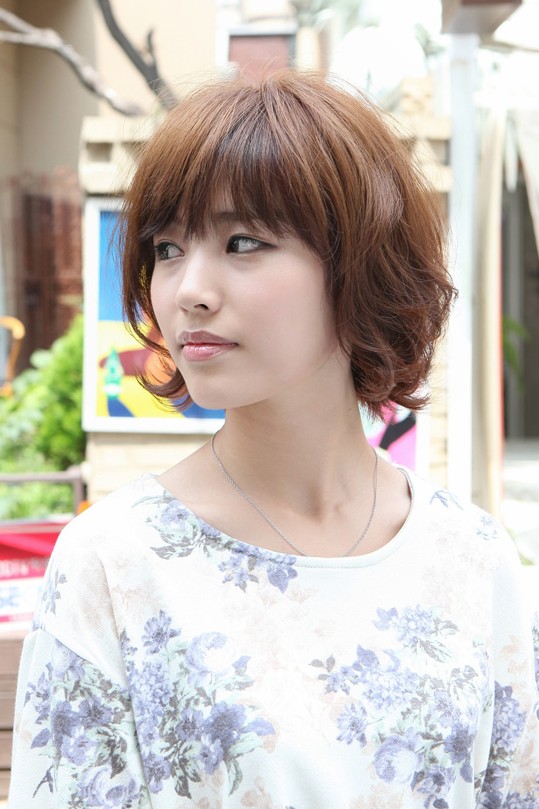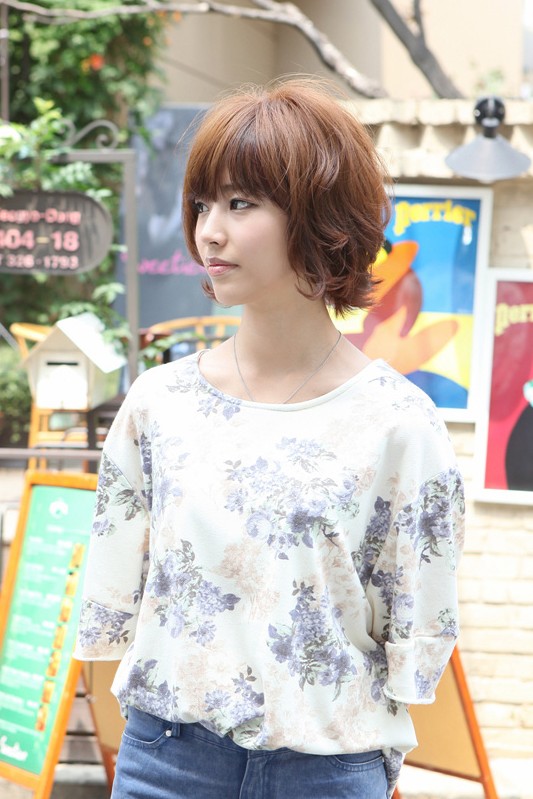 image credit: tan popo hair
You can find more cute and trendy Asian hairstyles here.