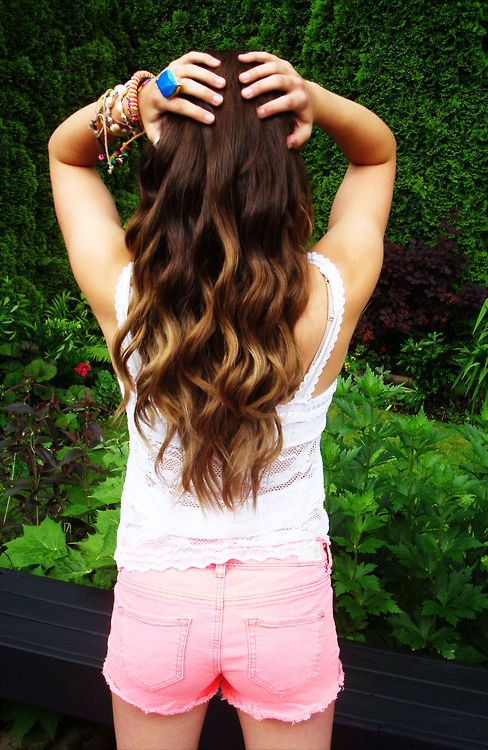 Dip-Dye on Trendy Long Separated Waves
These thick strands, styled into fabulous, separated waves are a completely innovative creative technique on the international hair design scene!
The hair is trimmed into long layers, with heavily textured ends creating edgy wispy ends at the tips.  The brown hair is dip-dyed in a lighter shade, which produces an attractive contrast whilst still harmonising with the natural, golden highlights in the hair!
The hair is styled in long waves which are carefully separated to produce a tumbling, lively fall of hair full of exciting movement.  The beauty of the hair is accentuated by the highlighting on the super-trendy waves, reflecting many shafts of light and creating an amazing display of shape, colour and texture! Find more ombre hairstyles for 2014.