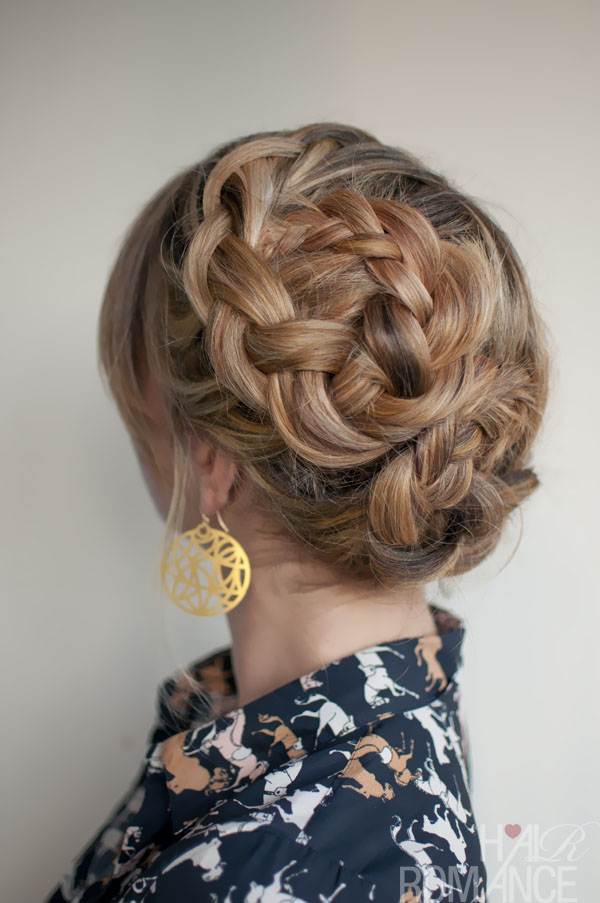 Sexy Reverse French Braid for Women: If you hadn't noticed, braids are in, and they are going to be in for a while longer. Phew, cos I LOVE braids, and all the easy hair styles they afford.
This fabulous woven double-dutch braid shows that up-styles are continually evolving to stay on-trend and completely contemporary!
The style consists of two main plaits, one beginning at the temples and the other from the nape of the neck.  Then these braids were formed into two distinct circles, pinned in a fashionable asymmetrical position to show at the side and off-centre back.
Volume
From the front side-parting, a long, angled fringe falls lightly over one eye with the ends smoothly graduated to a gentle point just at the ear lobe, highlighting the client's pendant earrings perfectly!
The loose braiding increases the overall volume and the multi-shaded highlights accentuate the woven-look of this fabulous new style beautifully!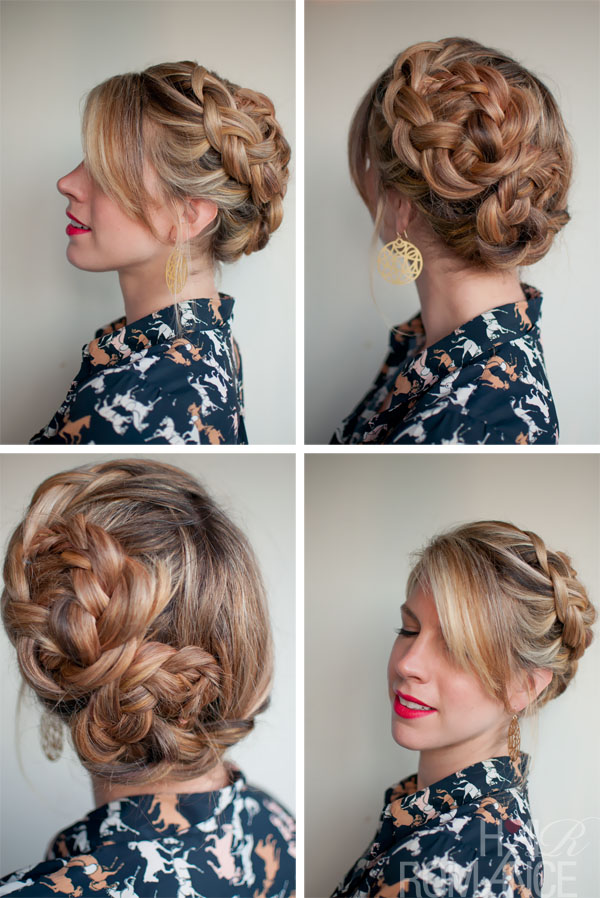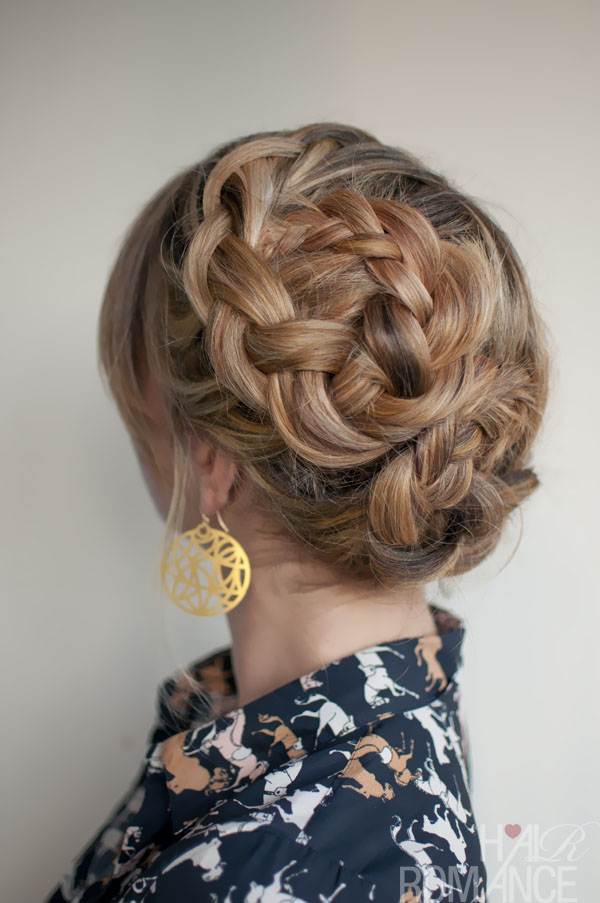 Do you want to know how to do this dutch braid? You can find out the tutorial in this exciting ebook 30 Braids in 30 Days. This cool hair style book has 80 pages of all tips, tricks, cheats and techniques at your fingertips. Inside you'll also find the how-to instructions to the essential braids of this series such as the Dutch braid hairstyle, Waterfall braid hairstyles, Classic braids, French braids, Fishtail braid and the Hair Romance signature Twist & Pin technique. Check it out here.