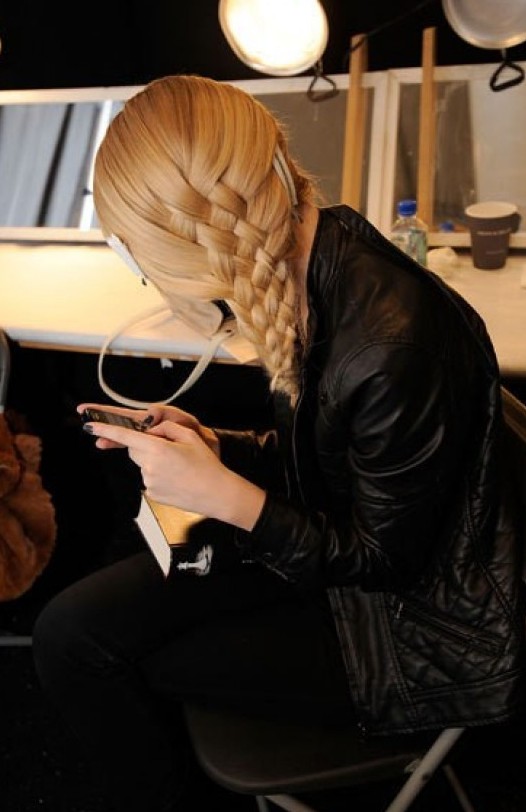 Five Stranded French Braid Trendy Side-Swept 'Basket Weave' Braid
Wow! This Five Strand Braid is definitely something completely different! With asymmetric hairstyles at the forefront of contemporary hair fashion, this creative woven braid must be the leader of the pack!
The hair is swept back from one side of the face and around the back, leaving one profile uncovered. Then, on the opposite side, the hair is loosely draped back to 'meet' the rest of the hair in an absolutely stunning side braid!
Seven sections of hair are braided using a traditional weaving technique which contains yet another clever twist! The hair at the beginning of the braiding is loosely woven to keep the look casual and the tension is gradually tightened to form a flat V-shape ending at the tips of the hair.
If you enjoy creating a stir with your quirky, individual and ultra-cool style – this is definitely the hairdo for you!
How to do Five Stranded French Braid Here is a video tutorial on How to do Five Stranded Braid, enjoy.
And here is a 5 Stranded Braid image tutorial you may love.

In this tutorial, you will learn how to do a sexy messy five strand braid step by step. And here is another Five Strand Braid step by step tutorial.