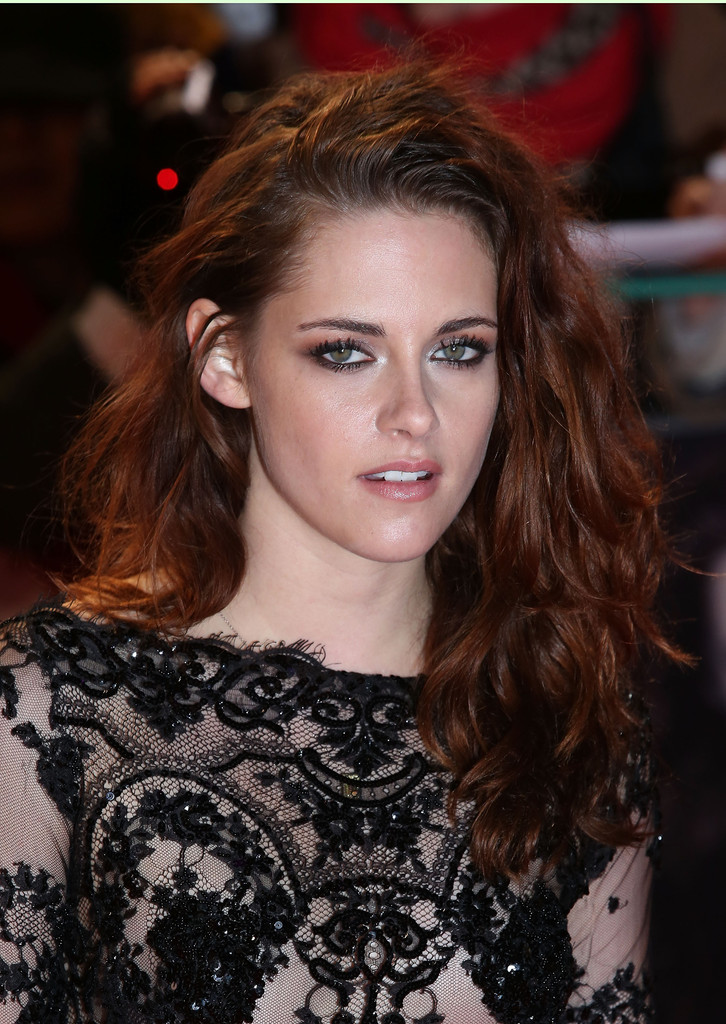 Kristen Stewart's long wavy hairstyle for women
Kristen Stewart, who plays the character Bella Swan, is here at the first showing of the film, "The Twilight Saga: Breaking Dawn Part 2," in the United Kingdom.
To see herself on the big screen, Kristen wears her long reddish auburn hair in long, tousled waves to the shoulder with a part that looks like it was done with her fingers. Her lipstick is a toned down version of her hair color in a dusky rose.
She is wearing an amazing fitted one-piece pants outfit made from lacey black material on the torso and a section of sparkly sequins on the legs.