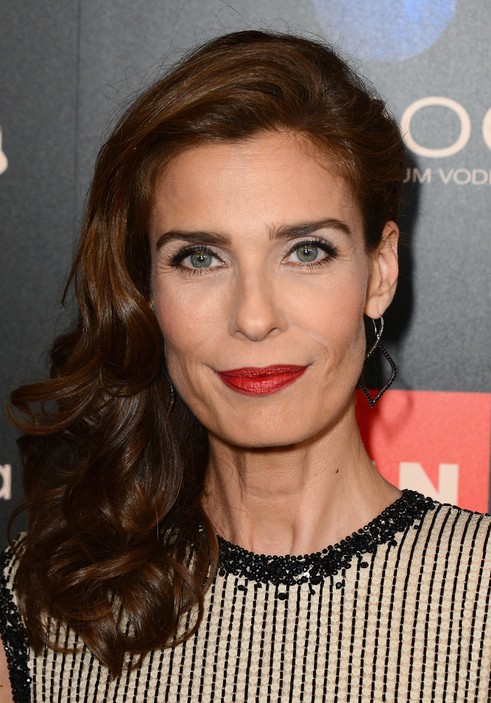 Here's another trendy and face-flattering style, with a beautiful shade of chestnut brown warming up Kristian's pale skin tone.
This long wavy hair style shows that women don't need to cut their hair short when they reach a certain age!  Long hair looks great on mature women when it is smooth and well-groomed like this.  Leave the tousled, messy look to the young though, as that look tends to draw attention to wrinkles.
Starting with hair of all the same length, one side is swept back and secured firmly.  Then the hair is brushed over the top from an asymmetrical side point, creating attractive height.  And the lovely, glossy sweep of hair allowed to fall in loosely waved layers accentuates Kristian's lovely eyes and lips! This style is great for women over 30.
This long dark brown wavy hairstyle is perfect for long face shape.