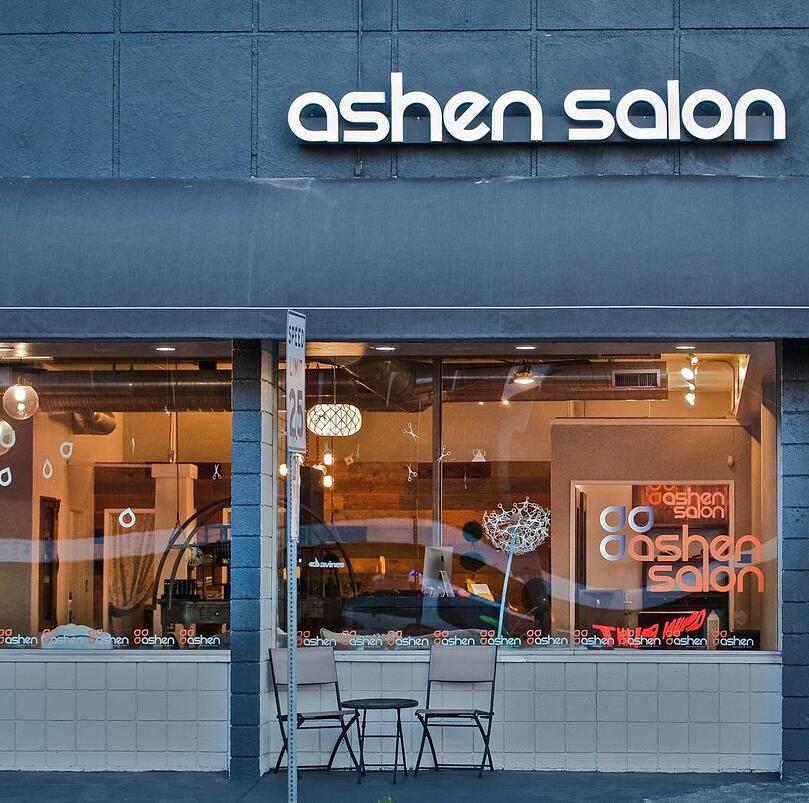 Now, when I was younger I was always under the impression that boys went to barbershops and girls went to the salon. And back in the day that is how it was for most of America. Today, however, you will find that the lines are becoming blurred.
And although they are picking up on each other's variances they are trying to make themselves relevant, while still remaining to hold the main differences:
ATMOSPHERE:
This would be considered probably the biggest difference.
When you walk into a salon, you are usually greeted by a front desk receptionist. When you walk into a barbershop, you walk in. A salon has brightly painted walls, wash areas, sitting hair dryers, and individual work stations for the stylists. A barbershop has four walls, four chairs, and four mirrors.
A salon is more of a service to the city and the barbershop is a neighborhood specialty. A salon welcomes you and a barbershop will see you later. A salon will have some ambiguous name within the realm of hair styling or a pun like, Aerosol.
A barbershop will tend to be named after the owner like, Brendon's Barbershop. Everyone knows Brendon; he is the nicest guy in town.
SERVICE:
At a salon, will get the full treatment: a wash, a massage, a cut, color, and style. The lovely stylists and salon staff are there for your every beckon call when it comes to your hair. They are there for advice on your hair… and on your love life, fashion decisions, and anything else you want to talk about.
At a barbershop, you will have a seat in a chair and get a haircut. Maybe talk about how last night's game was and how far Tom Smith's son could throw the pigskin.
You may spend at an hour or more at the salon, while the barbershop will have you in and out in a jiffy. Unless you are getting a shave as well, then you are there for maybe a half hour, tops.
STYLE:
A salon is where you go when you need and want a new style of hair. It is where you go when you are ready to take a giant leap in a new direction. It is where your hair wants to go to have fun. You could get lost in a salon taking an adventure with your hair.
A barbershop is where you go when you want to get cleaned up for a date or a job interview. It is where you go because you know they can maintain the same style you get cut time and time again and they are damn good at it.
PRICE:
You will pay more at a salon, but you aren't getting ripped off. You are paying for that full service. All the wonderful things we discussed earlier. Generally, you will pay anywhere from $20 to a $100 for a cut and style… and if you're doing color, you can expect a bigger price tag.
When you stop into the barbershop, you won't be breaking the bank because you are getting a simple haircut (fade, buzz, flat top, burr) and/or shave. You will normally only spend $5 to $20.
And fellas, no matter where which you choose to go, don't forget the tip.
While there are differences, the ultimate goal is the same: to make you look and feel your very best.
Both professionals are starting to realize the importance of both settings and are manipulating those differences to make them their own. Both professionals are doing what it takes to keep themselves relevant by constantly learning and evolving.