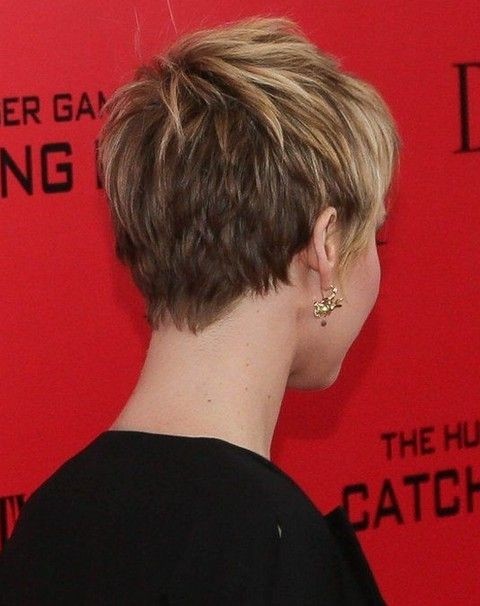 Short and funky is the main aim for this look. Short
pixie cuts
are not only easy to maintain, they also can show off erogenous zones that other hairstyles failed to display!
A long, slender neck is considered to be a very graceful and attractive attribute in women and many men find it hard to resist the urge to kiss the back of a bare neck.
This short pixie cut is great for Round, Oval, Heart, and Triangular face shapes, and perfect for medium to thin hair.