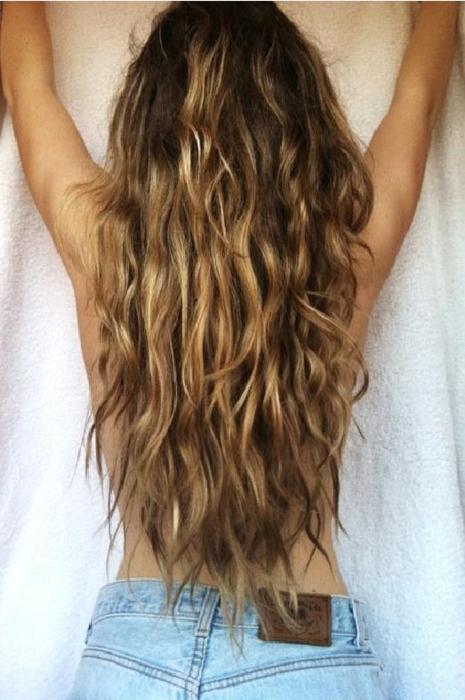 Simple Beach Wavy Hairstyles for Summer: Shaggy Mane with 3-D Highlights & Lowlights
Long Beach Waves: If you like to accentuate your 'wild side', this fabulous shaggy mane is the perfect way to wear your hair!  The latest multi-highlighting techniques combined with a fantastic cut produce an amazing, messy look!
The hair is cut into long layers and expertly graduated down to form a blunt V-shape in the centre of the back.  Along with the heavily textured tips, this produces a shaggy and fashionably unkempt silhouette from all angles.
The hair is highlighted and lowlighted with various shades of blonde and warm brown to create the wonderful 3-dimensional effect and the hair is styled into a profusion of broken waves with spiky tips.
This is a very glamorous 21st century look and even if you don't live on the 'wild side'- it's a fabulous style for anyone with long hair who's looking for ultra-trendy urban chic!