Updated:
Upside Down French Braid Bun Hairstyle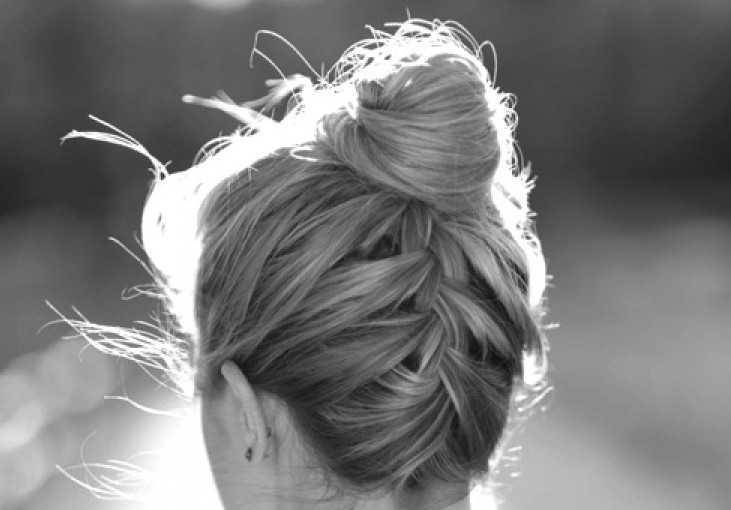 Here is a new stylish casual braided bun updo for you, which is great for party, wedding, dating etc.
Take your french braid in a new direction with this classy, simple up-do. Apply a light hairspray or dry shampoo to hair. Separate the front from the back from the front of the ear. With your head down, starting at the nape, proceed to create a french braid from the bottom up to the crown securing with a band at the scalp. Working from the front, bring the remaining front and sides to meet with the braid and twist all the hair into a soft bun locking in place with hair pins.