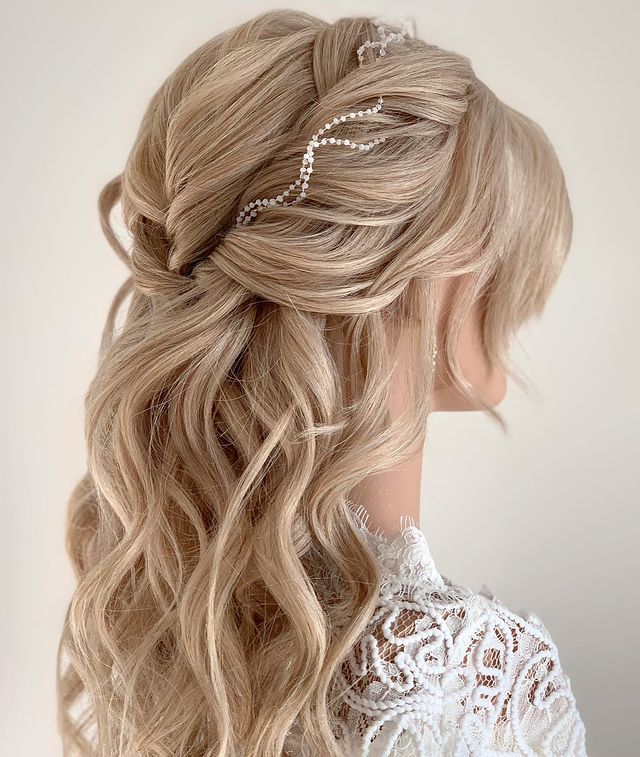 As soon as you've chosen your wedding dress, you should be looking at the latest bridal updo hairstyles that will match your style and flatter your face.  This season's best bridal updo hairstyles cover a wide range of different looks making it easier to get the perfect look for your big day!
Classic simplicity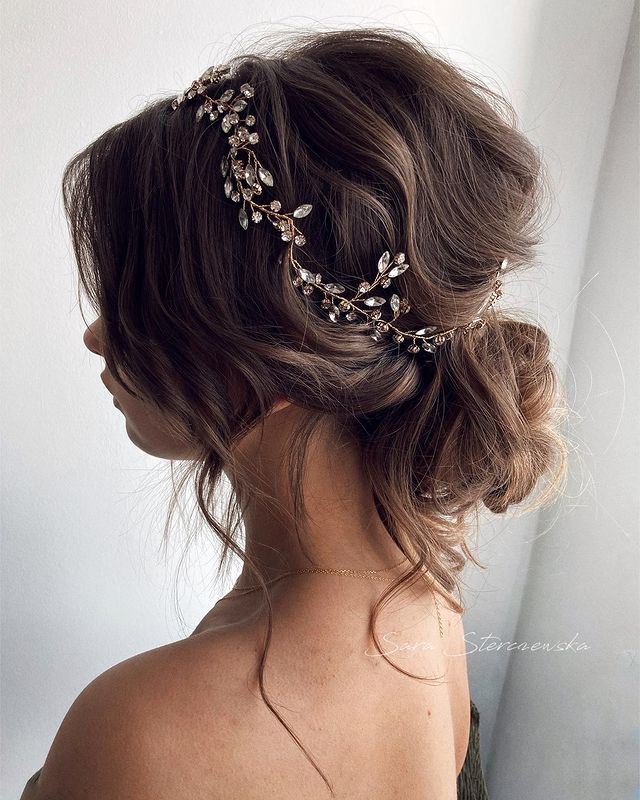 If you've chosen a classic wedding dress style that relies on the expert cut and drape of a beautiful fabric, it's best to continue the simple theme with a classic bridal updo.  The 'ballerina bun' is very popular again this year and you can get this swept back look on long  or medium length hair if you cheat a little with a hairpiece or hair extensions.
The 'ballerina bun' is a large bun on the top of the head or at the crown, which looks fabulous with a wedding veil and creates an elegant, formal bridal updo.  Hairstyles for formal weddings don't usually have a modern fringe, as the idea is to draw attention to the face.
So even if you don't usually wear a lot of makeup you'll need a little mascara, blusher and a bright lipstick to add definition to your features on the big day.
Boho Casual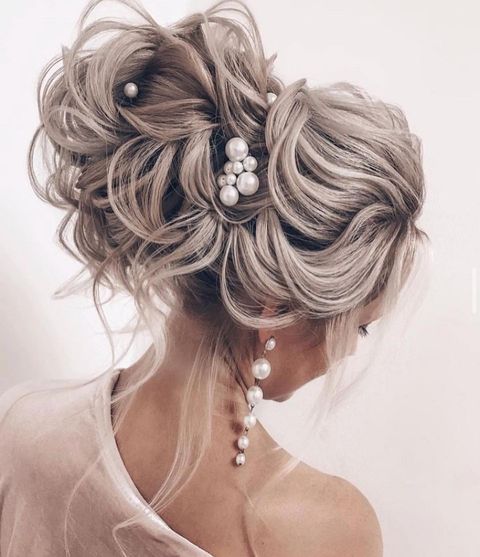 Boho bridal updo hairstyles are another up-to-minute choice for trendy brides who are having a less formal wedding.  In particular, updo's which are braided or have a plaited detail look fabulous on a bride.  Asymmetry is a key theme and the diagonal braid up-style is a stunning look for the contemporary bride.
Or you could have a bun made from plaits placed in a circular rose design or a chignon at the back, with braided detailing along the sides.  This year's range of bridal updo hairstyles using braiding of some type is incredibly wide-ranging.
Fine hair bridal updo hairstyles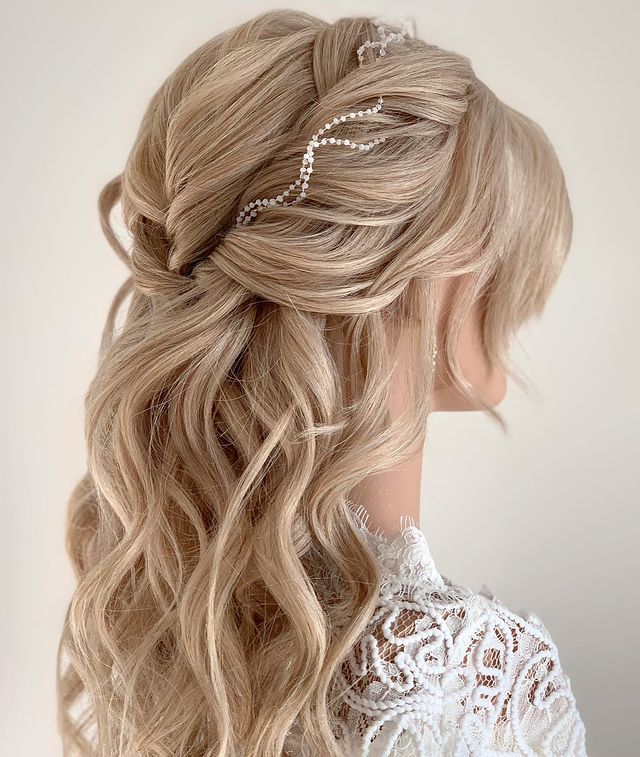 Single Boho head-braids should be loosely plaited to make them look as 'fat' as possible.  So if you have fine hair, you can always add-in some hair-extension hair – without having it permanently fixed to your own hair – for a special wedding day look!
The big benefit of an elegant or casual braided updo hairstyle is that it will stay in place all day, without being spoilt by any wind, rain or heat-humidity on your wedding day.
Bridal updo trends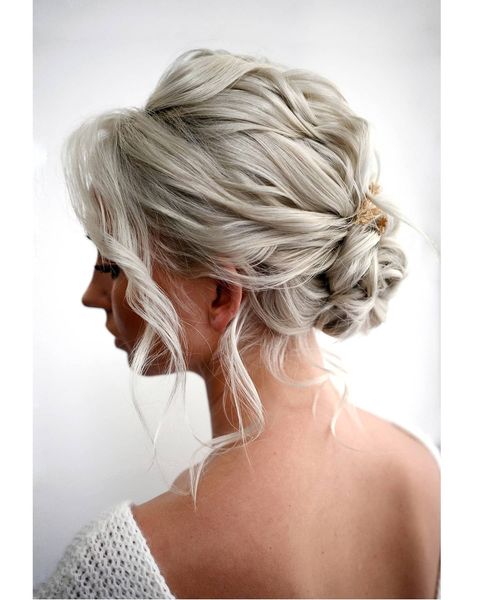 Wavy and curly bridal updo hairstyles are a bid trend this year, too and highlighted hair creates fantastic patterns in hair that's styled up in a simple or elaborate wedding hairdo!
Some styles mix-in waves or curls with smooth chignons, so there are tonnes of fresh new looks to choose from!
Why not browse our fabulous Inspiration Gallery showing all the latest fashionable bridal updo hairstyles and maybe you'll find your perfect style today!
Have a wonderful wedding!