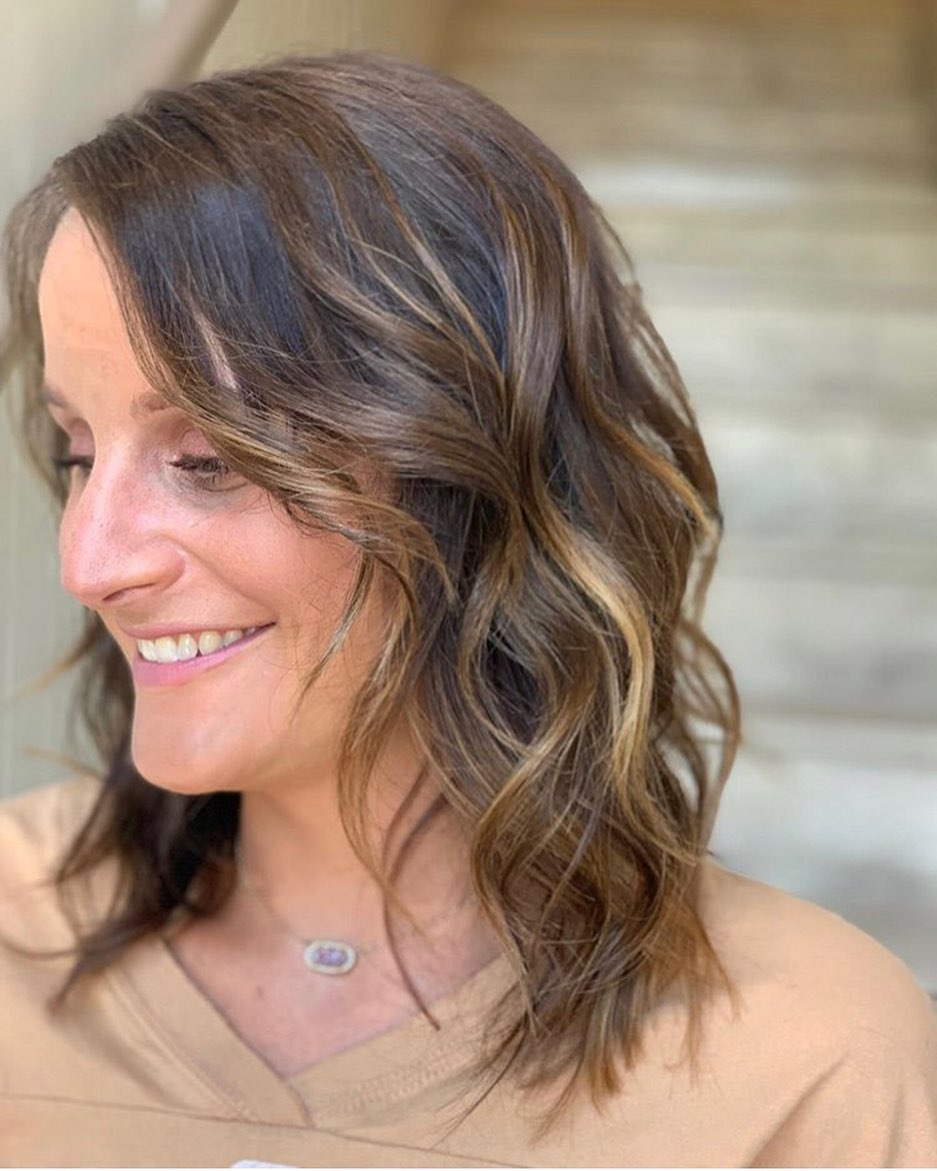 These days, women over 50 don't have to cut their hair short and go gray gracefully. The over-50 generation has access to the best health, fitness and beauty boosts ever! The right hairstyle can work wonders in making women over 50 look youthful and vibrant. So please don't avoid a spiffy new look, just because the photo-model is a young woman. The latest bob hairstyles for women under- and over- 50 suit a huge age range. So take a look and choose yourself a hairstyle that we guarantee will make you look younger!
18. Textured Bob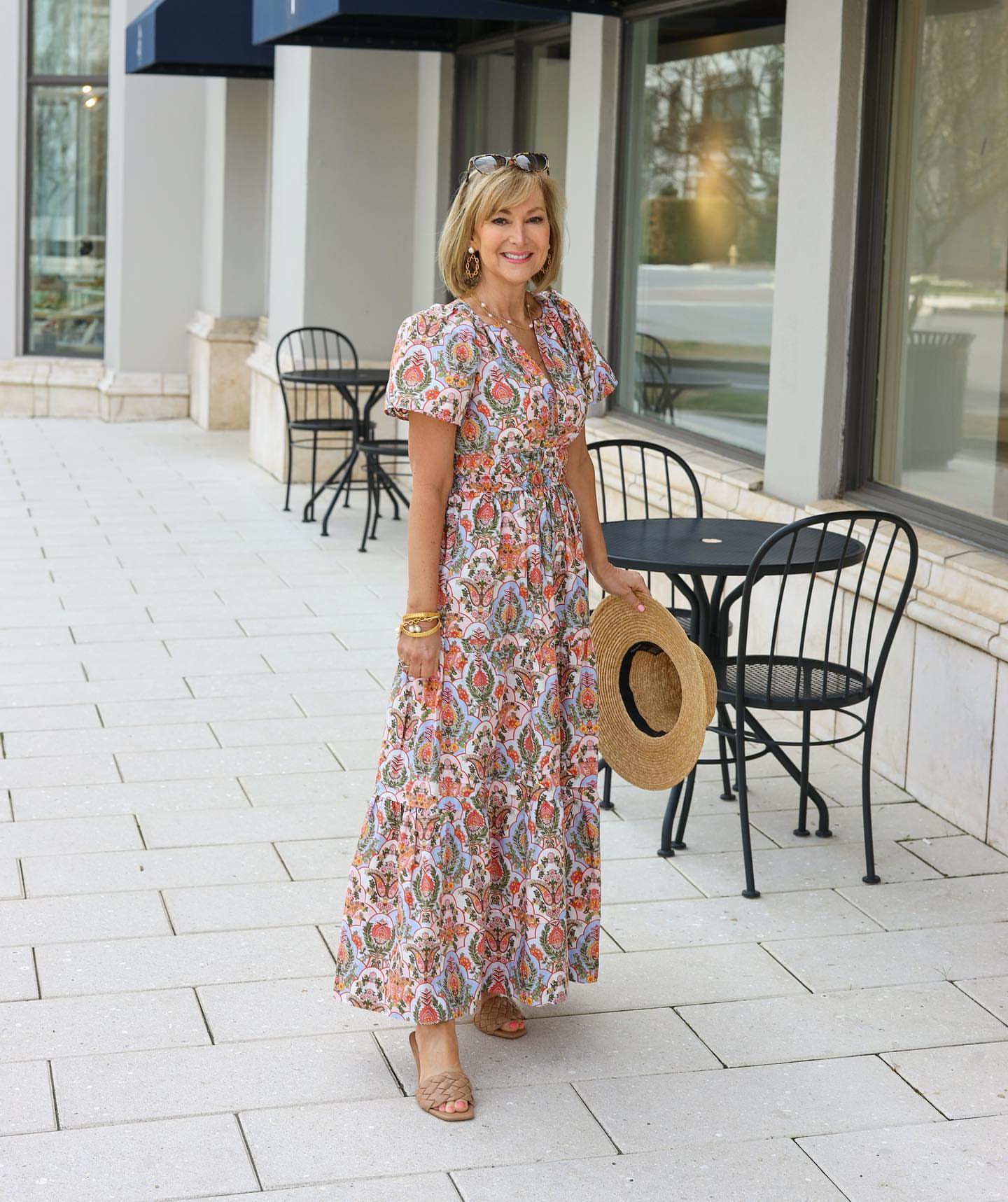 A textured bob is a great way to add volume and movement to fine or thinning hair. The added texture can create a more playful, youthful appearance, and it's super easy to style and maintain.
17. Shoulder-Length Cut with Curtain Bangs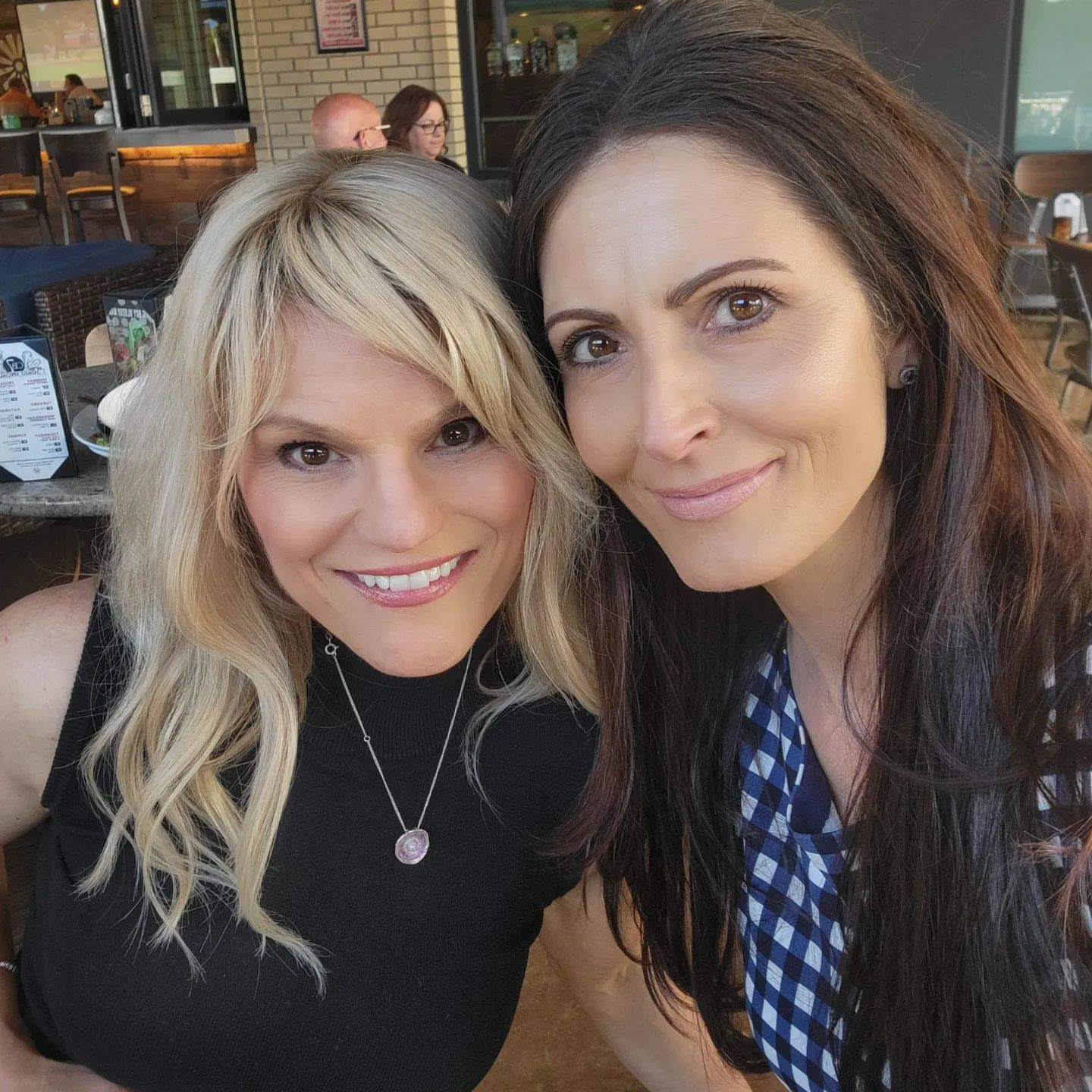 This classic cut falls just at the shoulders and can be easily styled in various ways. Paired with curtain bangs, this hairstyle frames the face, softening features and creating a more youthful appearance.
16. Shaggy Layers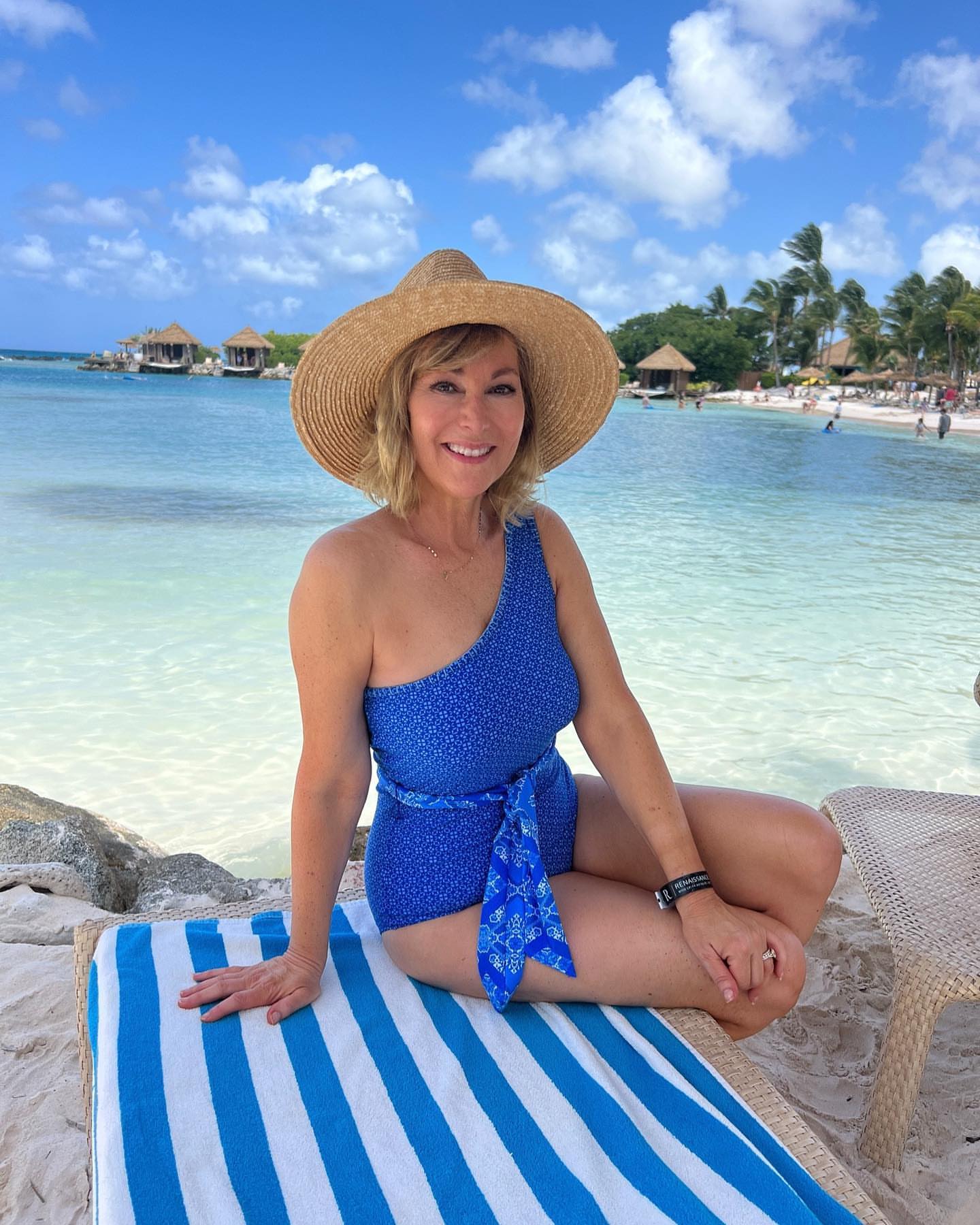 A shaggy, layered cut can add texture and volume to hair, making it look thicker and more youthful. This rock 'n' roll-inspired style is perfect for women who want to add some edginess to their look without going too short.
15. The Long Pixie Cut with Bangs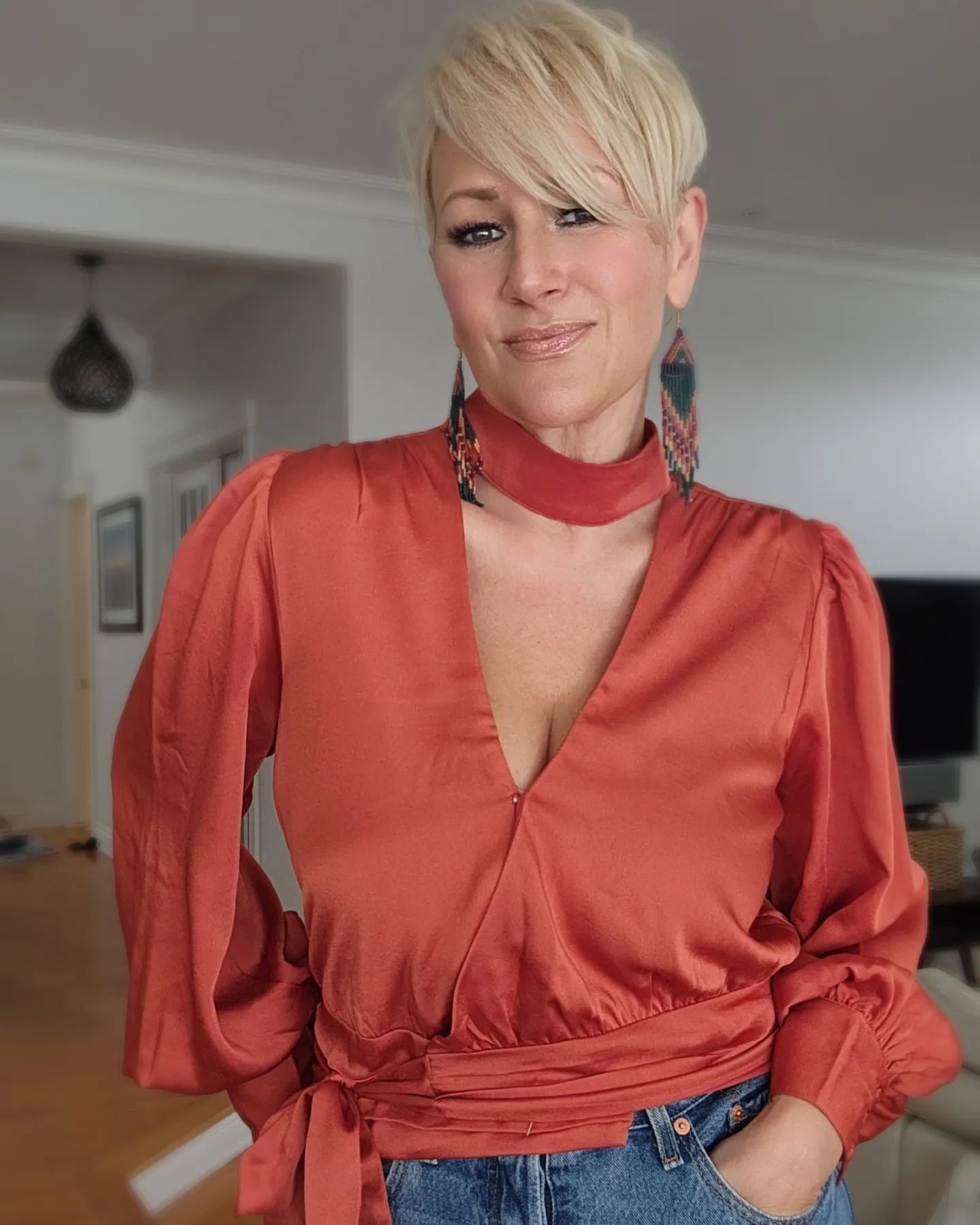 This short, chic haircut is perfect for ladies who want a low-maintenance and edgy look. The pixie cut can lift the face, drawing attention to the eyes and cheekbones, creating a more youthful appearance. Plus, it's super easy to style and maintain!
14. The Long Hair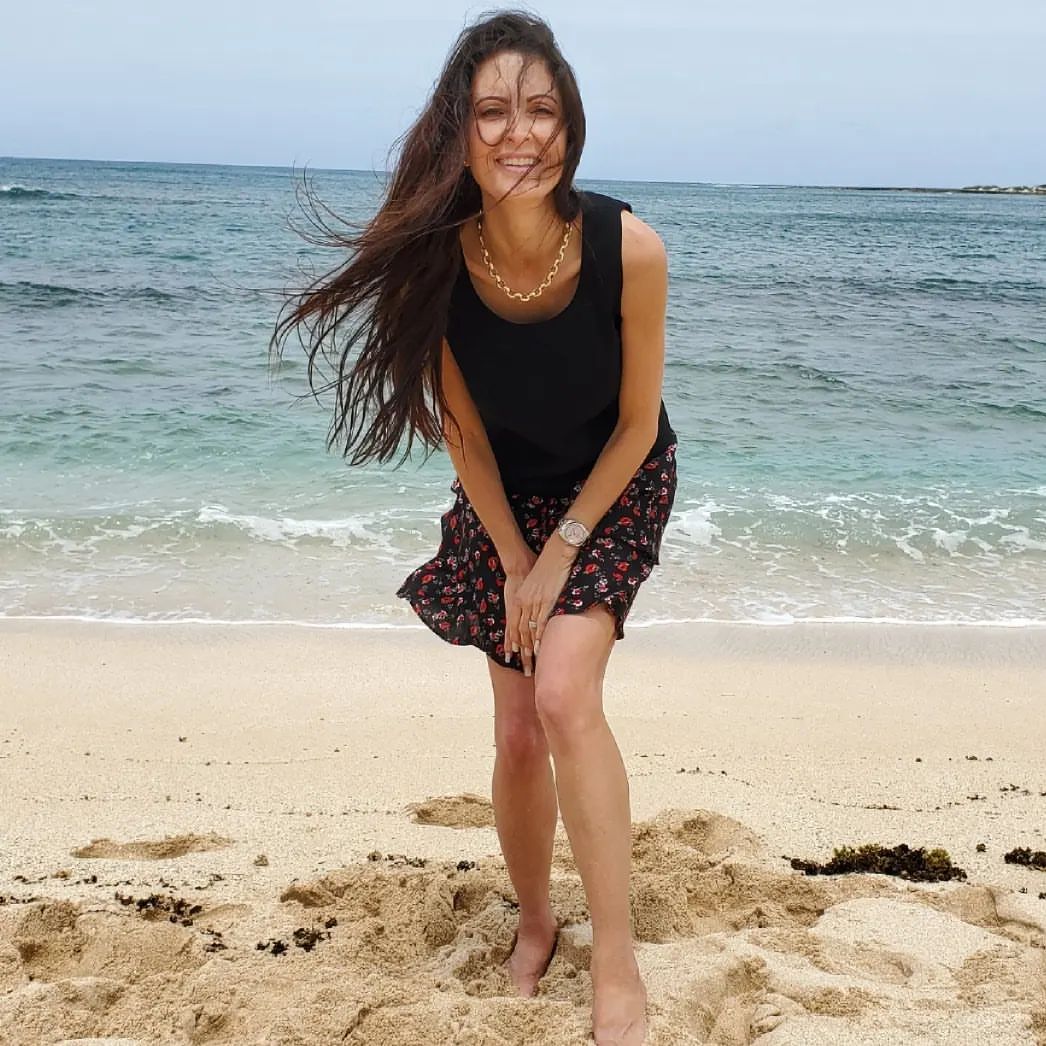 The key is to choose a style that flatters your face shape, complements your hair texture, and makes you feel confident and beautiful. Don't be afraid to experiment and try new styles – you may discover a look that takes years off your appearance and makes you feel more youthful than ever!
13. Textured Bob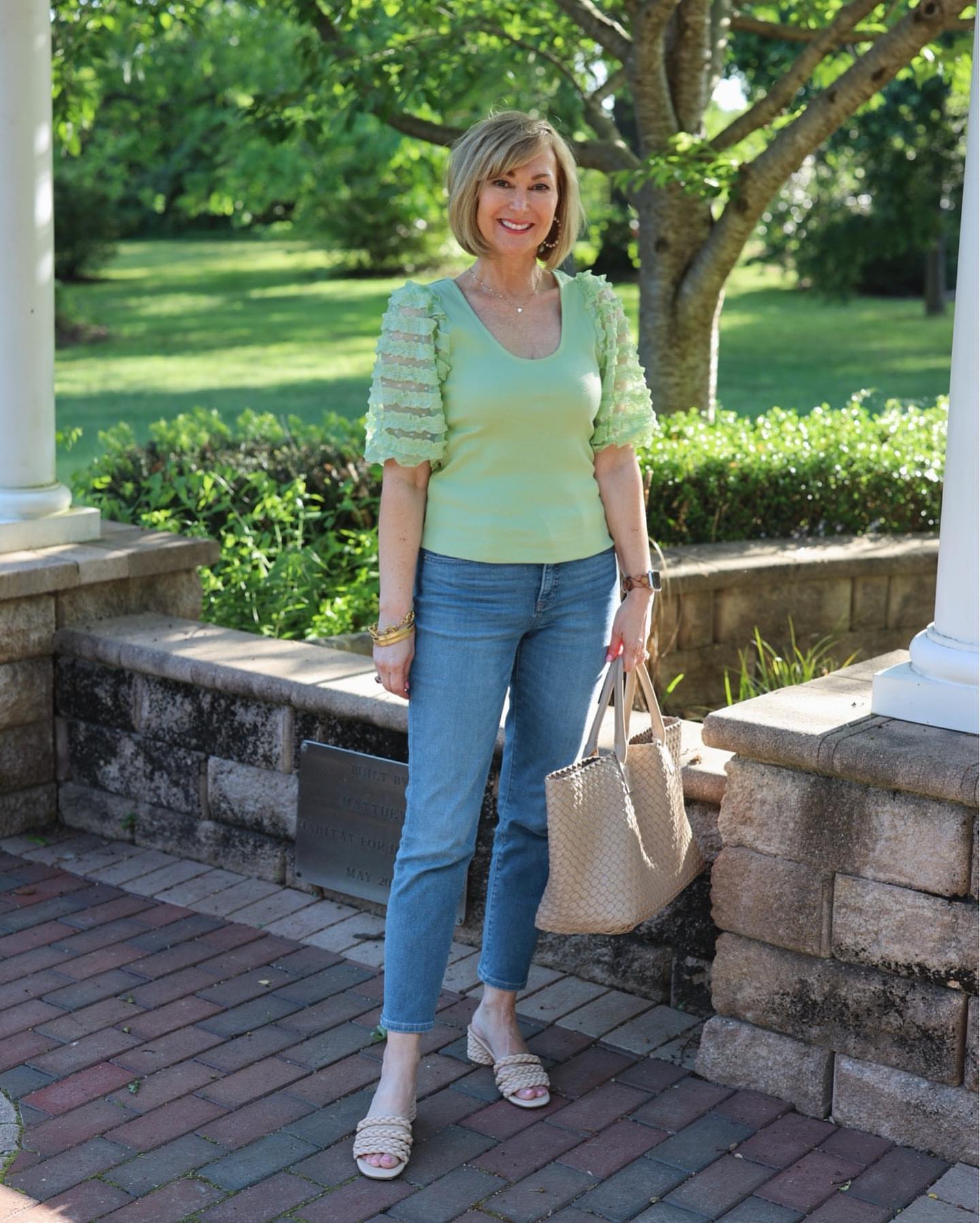 A textured bob is a great way to add volume and movement to fine or thinning hair. The added texture can create a more playful, youthful appearance, and it's super easy to style and maintain.
12. Voluminous Curls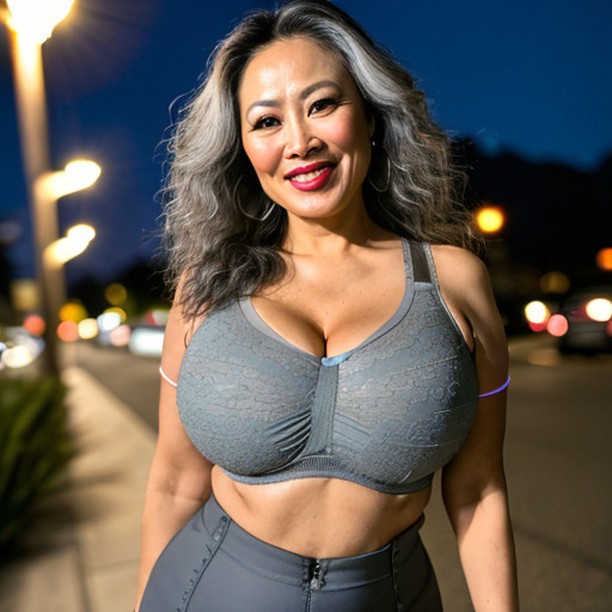 Embracing natural curls or creating voluminous curls with heated tools can make hair look fuller and more youthful. The added volume and bounce can give a lively, energetic appearance that's perfect for women over 50.
11. Soft Waves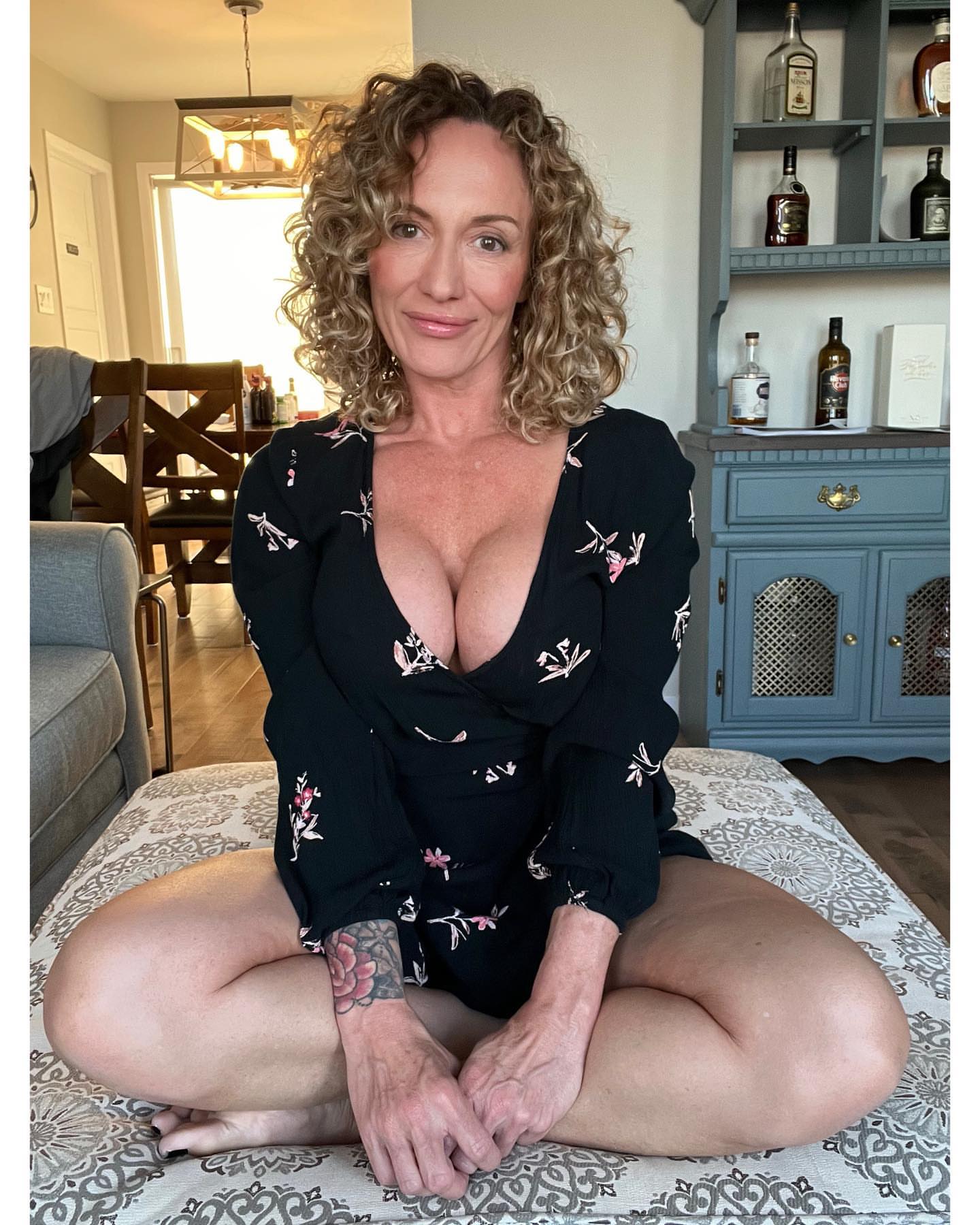 Soft waves can add volume and movement to hair, making it look fuller and more youthful. This style works well with different hair lengths and textures, giving off a romantic and timeless vibe. Use a curling iron or flat iron to create loose, beachy waves for a more casual look.
10. Kimberly Guilfoyle long wavy hair style for women over 50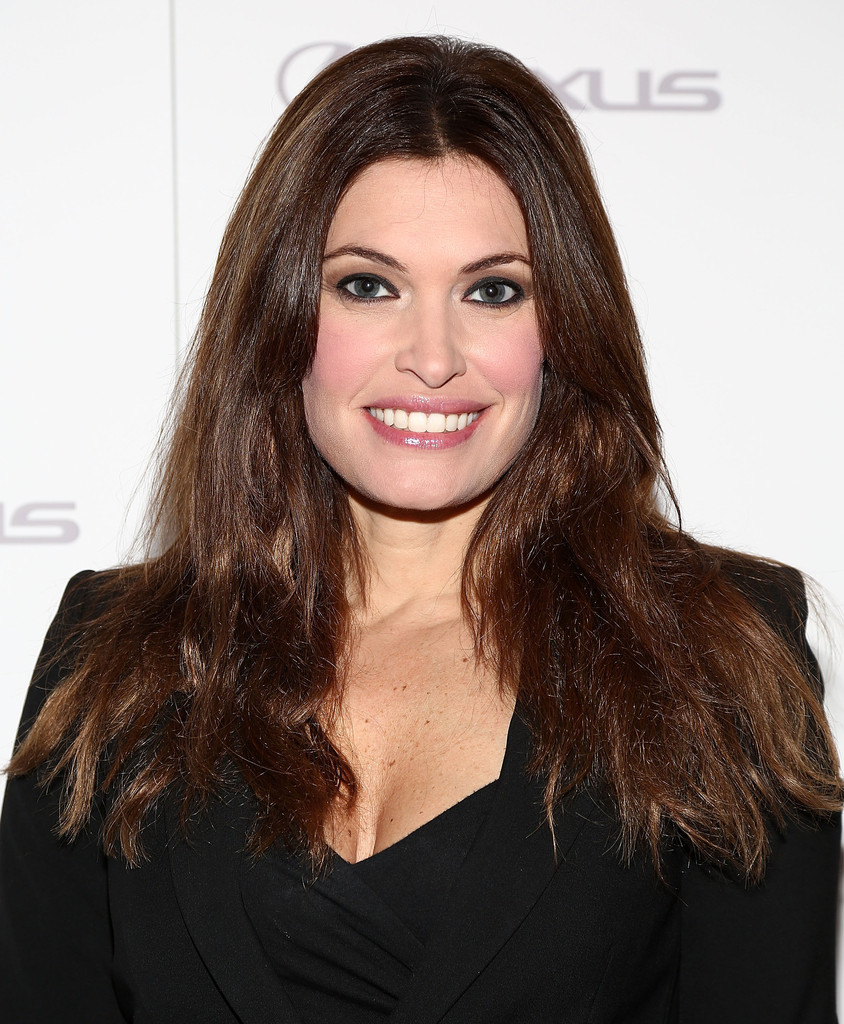 For the New York City "Silver Linings Playbook" opening, American television news show personality Kimberly Guilfoyle shuffled the deck and chose to play the simple card. Her brownie locks are split down the center with a part. Her hair hangs straight with no unnecessary curl or fuss.
There is a slight bump up of volume in the top to give her hair a little life. Kimberly wears slimming black from head to toe with a stretchy mini-dress, single button jacket, tights, and small handbag. Even her short, square fingernails were painted, you guessed it, as black as the midnight sky.
9. Golden-blonde balayage on dark-blonde hair – best hairstyles for women over 50 to Look Younger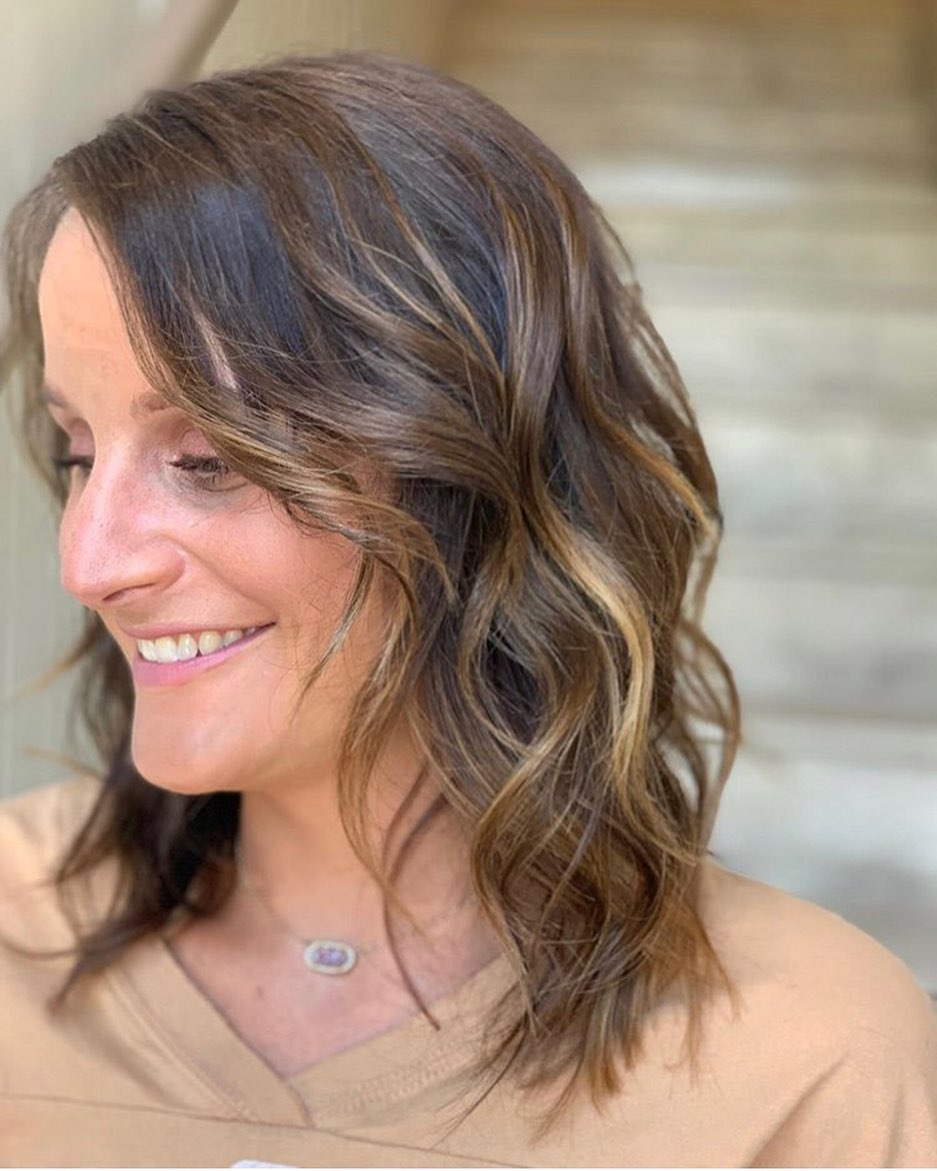 The long bob is a look that suits women of all ages. The front should just touch the collar-bone to keep your hair looking thick at the tips. And tousled waves are a youthful, trendy look for fashion-forward, middle-aged women. Golden-blonde highlights warm up the look and soften your profile!
8. Taupe with muted blonde & copper balayage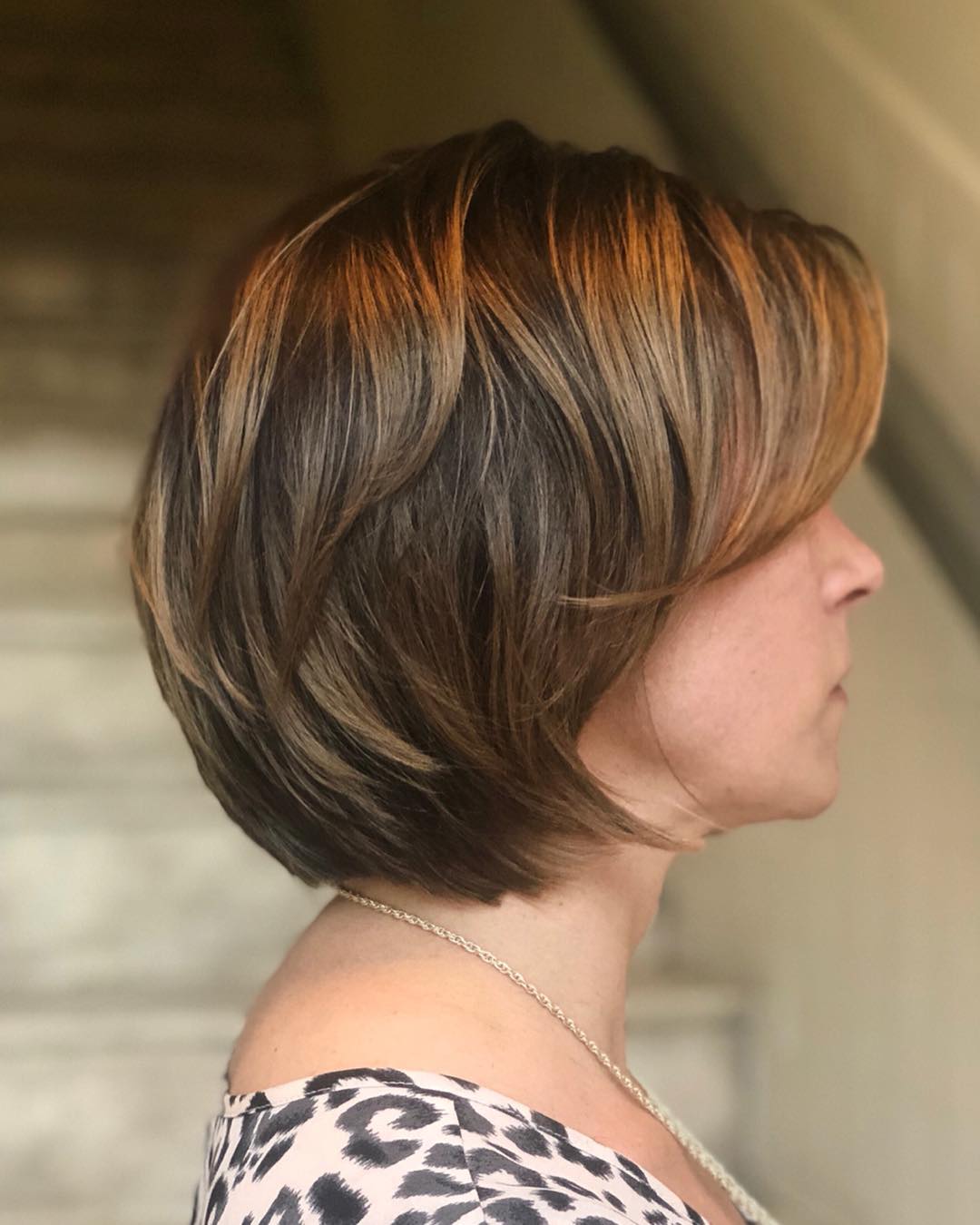 A fashionable hair-color, tailored to your skin tone, is a must for mature women. So if you have gray hair transform it to trendy taupe, a blend of brown and ash tones. It's a great way to stay close to an original brunette hair color. The curves and details of this flattering bob haircut are beautifully accentuated in modern ash-golden blonde and cute copper!
7. Golden casual short bob with long bangs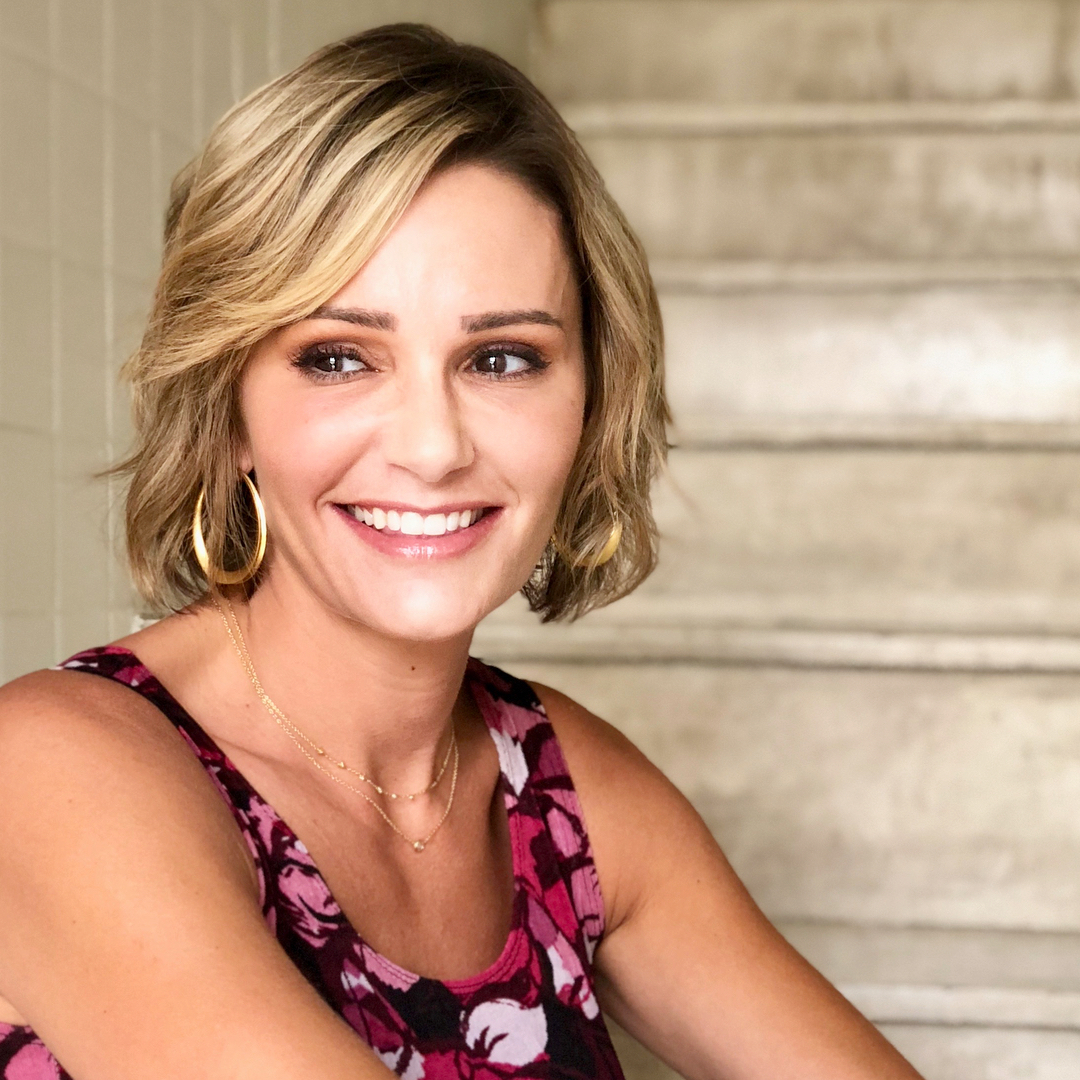 You can still rock a youthful, hairstyle because chin-length bobs flatter almost all ages and face shapes! As we age, we lose the colors that define our face, so this warm medium blonde is a great choice. Golden-blonde reflects light onto the face and complements warm, brown eyes. The asymmetrical, side-part makes a round face look more oval. And tousled, carefree texture can take years off your age!
6. Bangs & defined waves on neutral-blonde choppy bob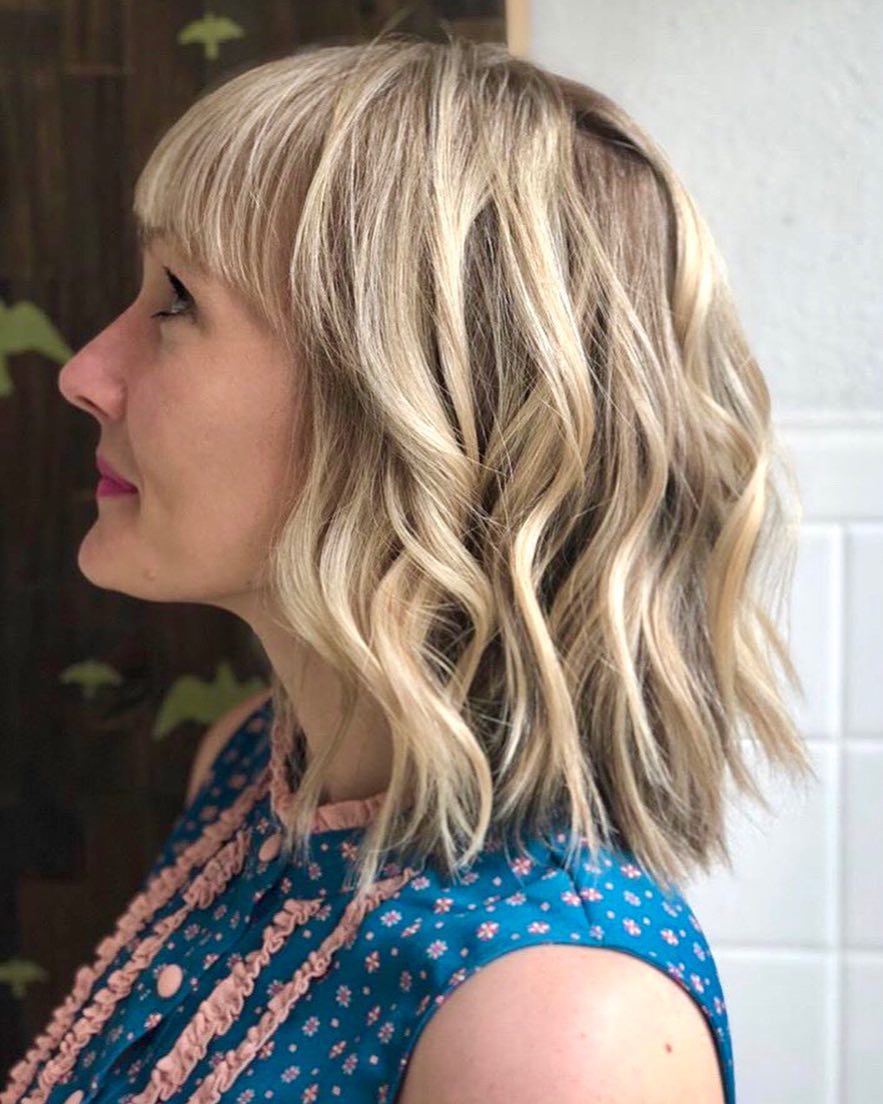 Heavily textured tips are the hallmark of the latest hairstyles. And flipped-out tips create a youthful vibe on any haircut. Full, straight bangs are a super way to cover forehead lines. And there's a groovy contrast between straight bangs and the waves. This hairstyle is full of life, with trendy beige hair color freshening up this model's whole look!
5. Honey-blonde textured bob for fine hair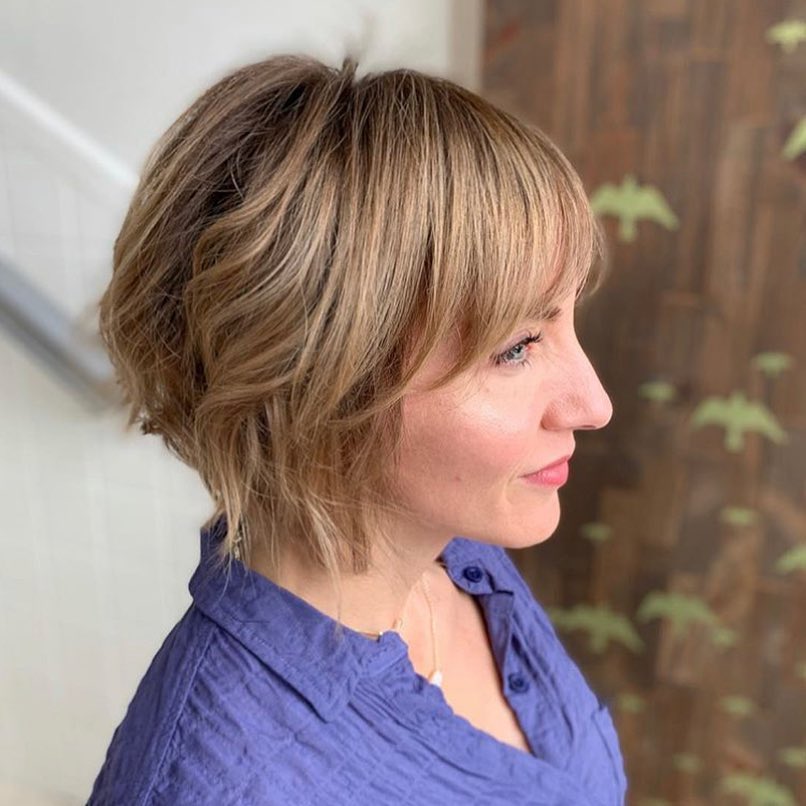 Try edgy texture to bolster the volume of fine or thinning hair. It's a great idea that lets you create youthful movement and style – without resorting to old-fashioned curls! Long bangs cover any forehead issues, and longer layers next to eye corners, easily hide a few 'laughter lines'! This trendy mix of choppy, wispy, wavy and smooth textures in honey-blonde could really spice up your 'date nights'!
4. Warm-up long dark coffee haircuts with gentle copper balayage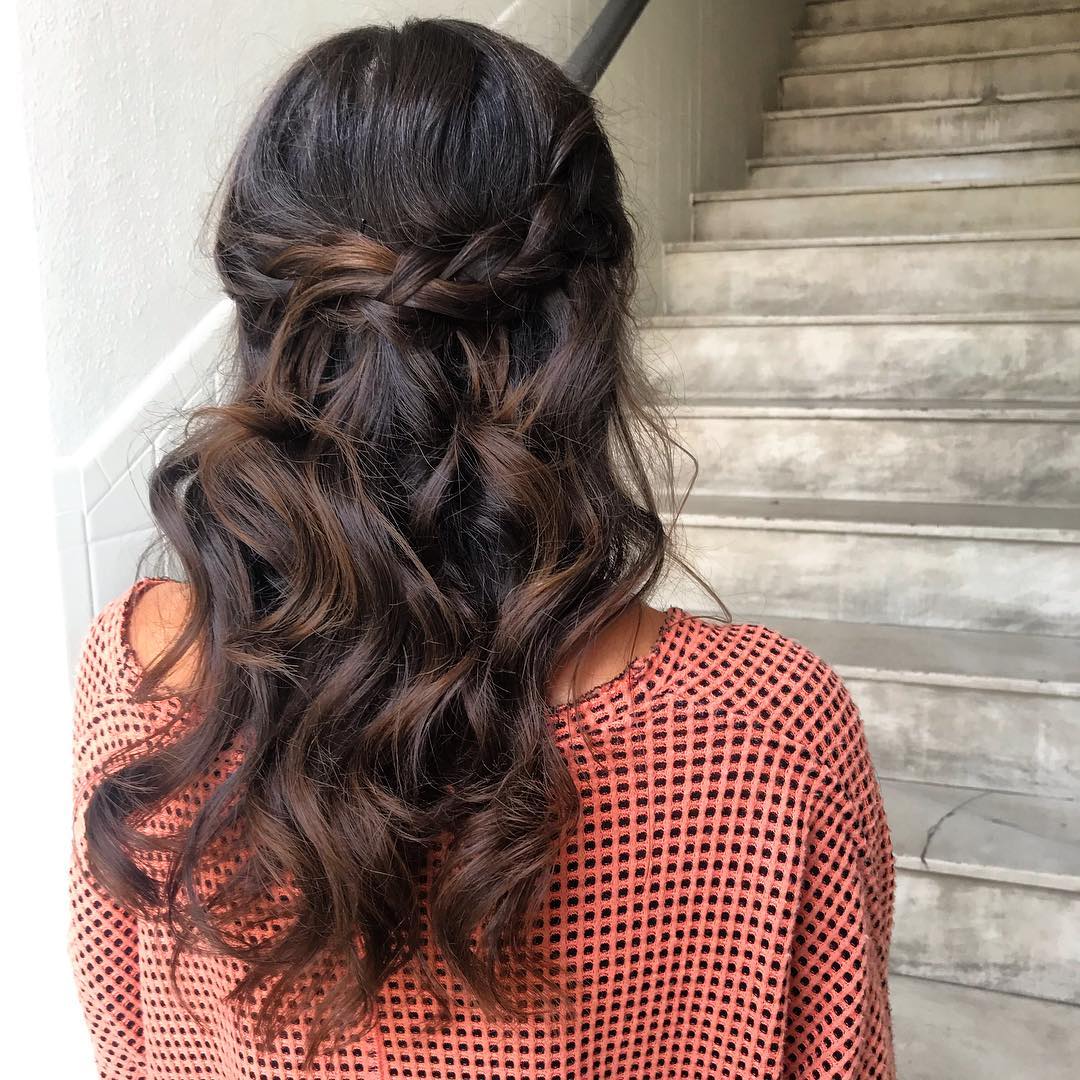 Cover your silver threads with cute copper balayage and re-capture your youthful charm! Dark hair shades show up silvery-gray hair, way before you're ready. But don't worry, there's a quick fix that will turn back the clock a few years. Just add warm copper color to cancel out the cool gray. And choose a contemporary half-up hairstyle with maidenly braids and pretty, cascading waves!
3. Messy chin-length brunette bob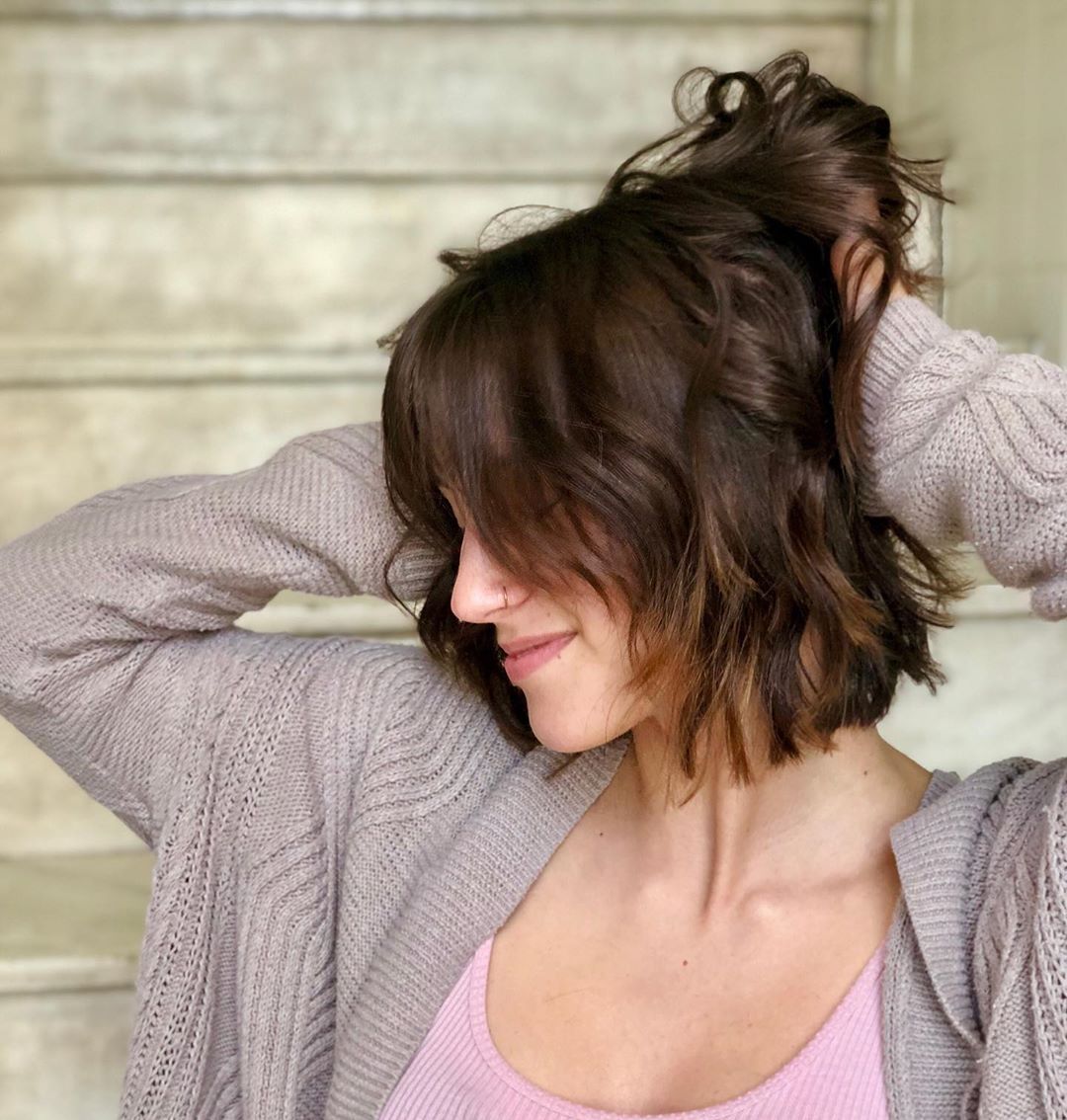 Choppy texture is an edgy twist that shows you're ready to experiment with the latest hair fashions. So show your inner rebel with an extra-long fringe and a windswept finish. Get your nose pierced and rock this uneven look with crazy, textured tips! Don't forget to highlight the details with mid-golden blonde to soften your happy face!
2. Brighten up your life with neutral gold-blonde glamor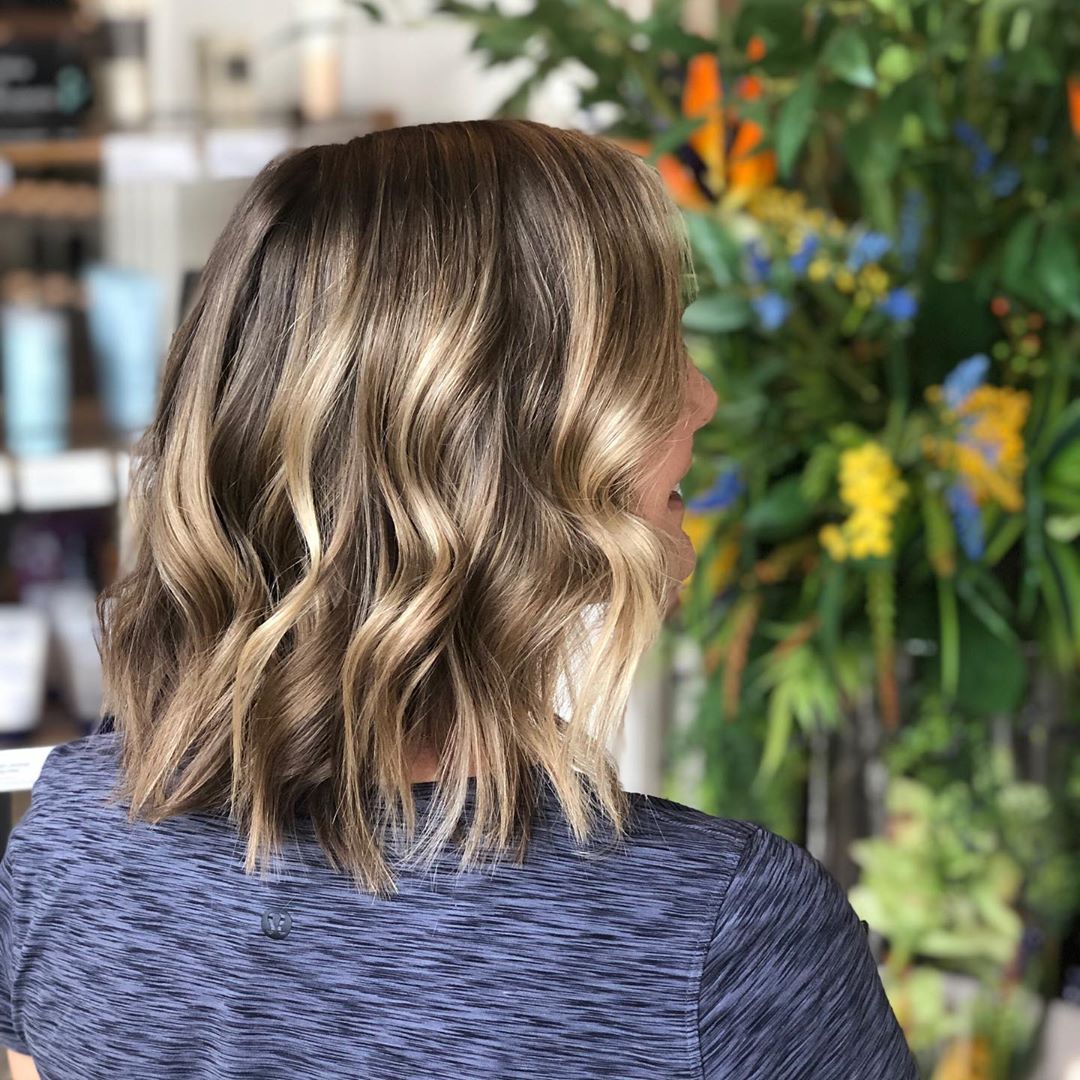 If you thought your glamor days were behind you, think again! These days there are no real rules about how you should wear your hair. I know designers use young models to show all the latest hair trends, but that doesn't mean only beautiful young women can wear them! This gorgeous long balayage bob with a bendy wave and textured tips is a flattering look that will zhuzh-up lank, dark-blonde hair, taking years off your image!
1. Pale-blonde with white bayalage
The palest blonde shades aren't always the best choice for women over thirty-five. However, if your hair has lots of white in it already, this is a very trendy hair colour idea. You can avoid looking washed-out with well-defined brown eye-brows, eye-liner and definitely a bright slick of lipstick.
Styles: SALON U
Address: 2824 LINDEN AVE, HOMEWOOD, AL, 35209, UNITED STATES
Phone: 205.870.8708