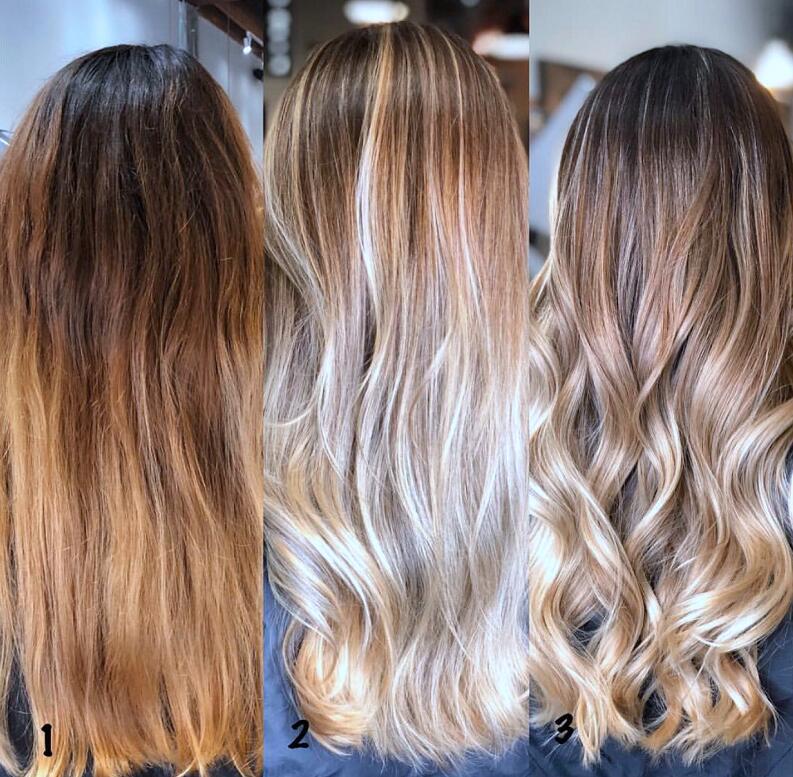 Lets be honest – we could all benefit by adding some new hair tricks to our back pocket. If you're in the market for some, today is your lucky day! We're spilling our favorite tips for fabulous hair, and we want to you to be in on our secrets!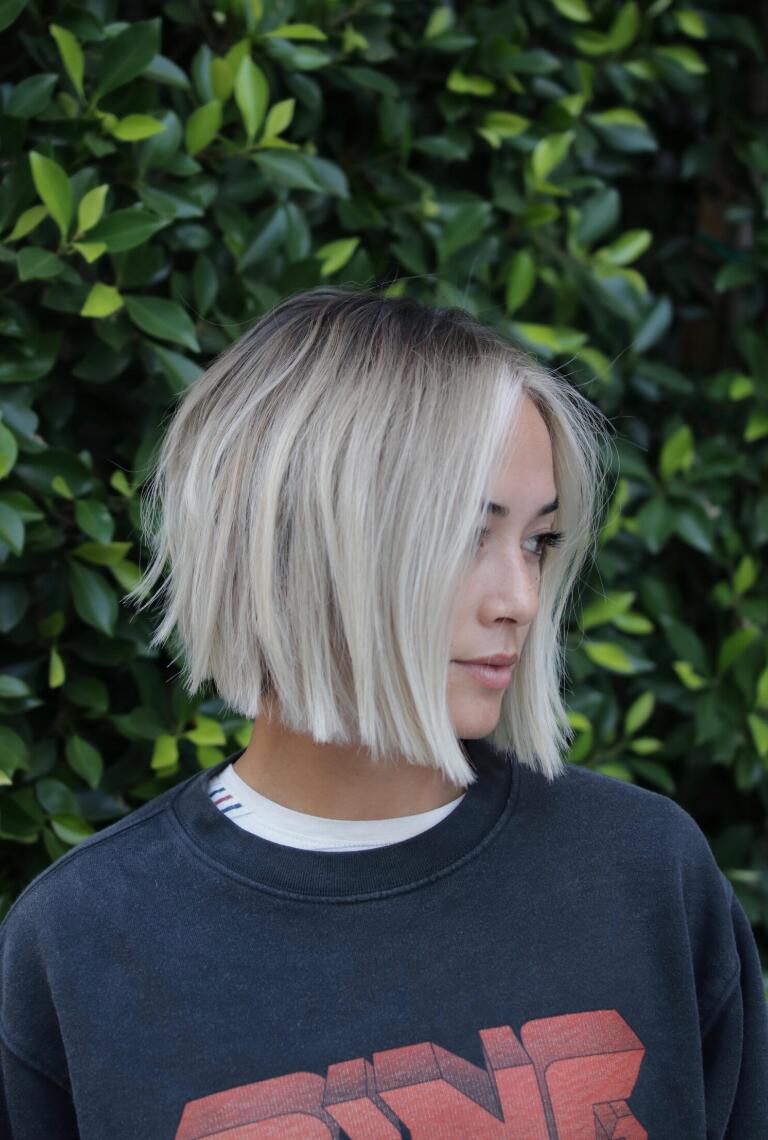 From how to make your hair grow faster to silk pillowcases, here's what up our sleeve:
1. Shine serum + conditioning treatment = miracle smoothing mixture. Mixing silicone-based shine serum with a deep-conditioning treatment leaves hair shiny, healthy, and touchably smooth. Leave mixture on hair for 15 minutes before rinsing. Try pairing Sebastian Liquid Gloss with Sebastian Drench Deep Moisturizing Treatment for silky-smooth results.
2. Condition, THEN shampoo. Switching up the way you clean your hair by conditioning first has some pretty great benefits, like adding mega moisture, preventing breakage, and incredibly soft strands.
3. Switch up your shower product routine. Your hair has needs that most shampoos and conditioners don't offer in one product. Try using your standard product of choice one week, and then rotating to (example) a clarifying shampoo and conditioner the next to achieve your best hair yet.
4. Cure dry hair with cold water. Before getting out of the shower, quickly rinse your strands with cold water. Cold water acts as a protective seal by closing the cuticle and locking in major moisture.
5. Use leave-in conditioner for tight updos. The tightness of some updos cause breakage. Using a leave-in before slicking your hair back keeps your strands smooth and protects against damage.
6. Use elastics sparingly. If you can't do without an up-do to keep your hair out of your face, switch to headbands, bobby pins, or hair clips. Turns out frequent elastic usage can do a number on your hair by causing breakage.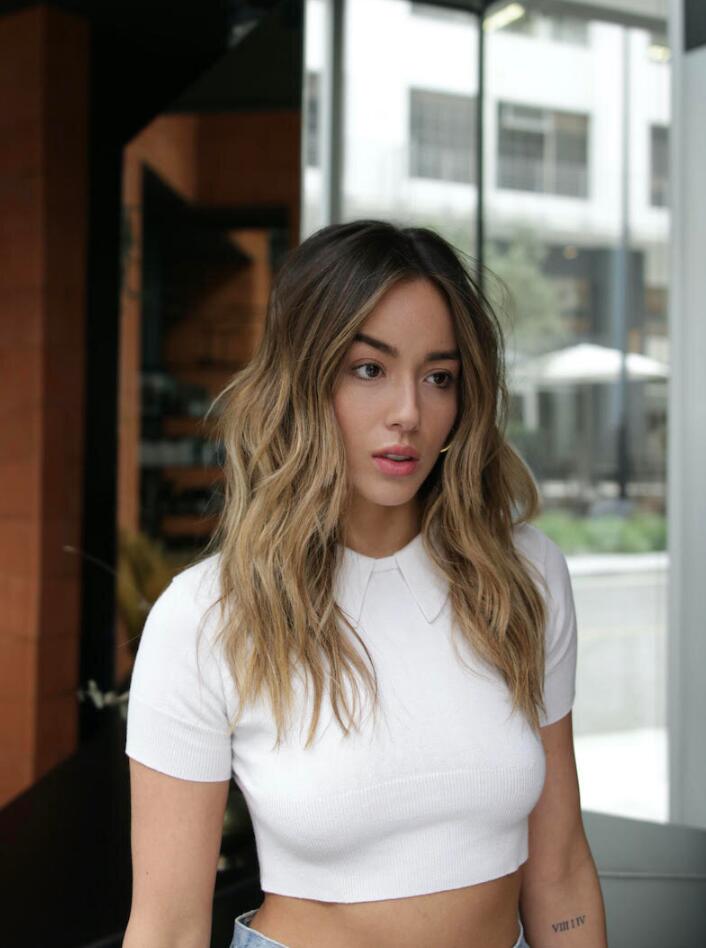 7. Brushing your hair can make it grow quicker. Brushing hair before bed can increase blood flow and circulation to your scalp, which makes it grow faster. But no matter how badly you want your hair to grow, limit your brushings. Brushing hair too frequently can also cause hair loss.
8. Sleep on a satin pillowcase. Dressing your pillow up in satin has major benefits for your hair and can deliver super smooth and frizz-free strands.
9. Make dirty hair look clean. The key to achieving fresh-looking locks is volume. Before bed, gather your strands onto the top of your head and secure with an elastic. In the morning spritz a volumizing dry shampoo (we love KMS California Makeover Spray) onto roots, tease, and go.
10. Cover gray hairs with eyeshadow. That's right! Plucking stray grays can be painful. Instead, whip out an eyeshadow that best matches your hair color and dust over the grays for temporary coverage.
11. Add subtle shine with your hairbrush. Want a hint of shimmer without going overboard? Spray a small amount of shine serum in the palm of your hand and rub hairbrush bristles over it before brushing strands. This technique distributes shine serum more evenly than self-application.
12. Shower BEFORE you swim. If your hair is already wet, it will absorb less chlorine.
13. Prevent curls from unraveling. When curling hair, curl in an upward motion and secure with a clip. Let them sit while primping for a longer-lasting hold.
14. Revive curls with leave-in conditioner. Curls looking limp throughout the day? Spritz your strands with leave-in conditioner (we love It's a 10 Miracle Leave-In) and work through strands in a twisting motion to revive waves.
15. Keep a toothbrush on hand. No longer just a tool for brushing those pearly whites, toothbrushes have major uses for hair, too! Keep on hand to pump up the volume on limp locks by teasing the roots in hard to reach places, and to tame unwanted frizz.
We spilled ours, now spill yours! What are some of YOUR favorite hair secrets? Leave us a comment below and spread the love!