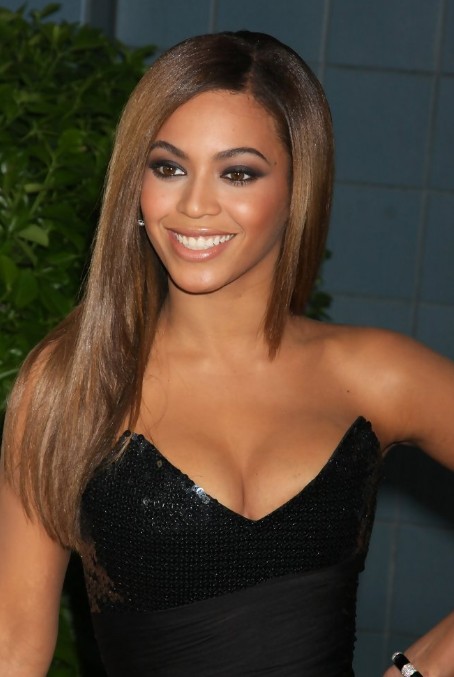 Sleek and Asymmetrical Hairstyles for Women
Need a new stylish looking for summer? Here is a new trendy sleek hair style for long hair from Beyonce Knowles: Sleek and Asymmetrical Hairstyle without bangs.
The asymmetrical hair styles are popular on short hair, but also you can wear it on medium and long hair, as you can see that Beyonce wear long asymmetrical hairstyle here. Beyonce loves wavy curly hairstyles very much, but she often straightens her hair, that's just depending on what kind of dress she's wearing. Here she chose this long sleek asymmetrical hairstyle to match her edgy Balmain dress. Do you love this look?