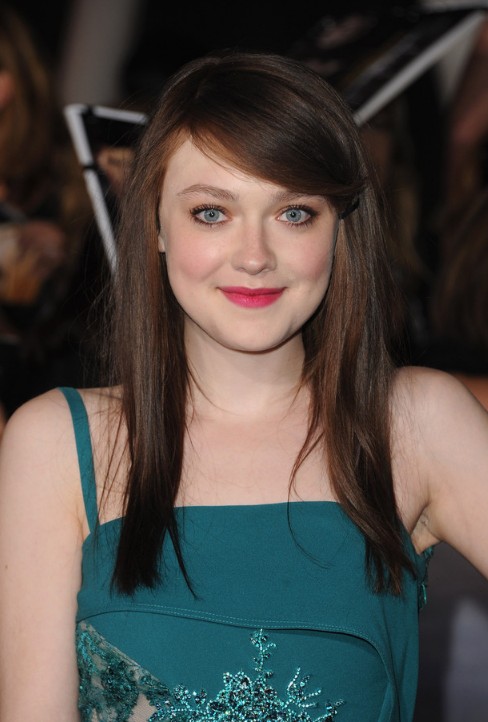 Cute long sleek hairstyle for girls
Here is Dakota Fanning's latest new hairstyle, she showed off her new chocolate hairstyle with side swept bangs. The long sleek hairstyle has all the features of a hair classic. This is one of the most popular hairstyle loved by young ladies, a lot girls do love this kind of hairstyle, long, sleek, side bangs! If you wear curly or wavy hair, why not get a super sleek hair this time?
Sleek hairstyle for long hair: The long sleek hair is versatile and can be styled with or without fringes, side or middle parting. Excellent hair care is of the essence for the sleek look because split ends and dull hair will kill the style. Do you love this lovely long hairstyle?
If you wear curly hair, you can use hair flat iron to straight your hair.
How to get Shiny, Soft, Straight Hair!