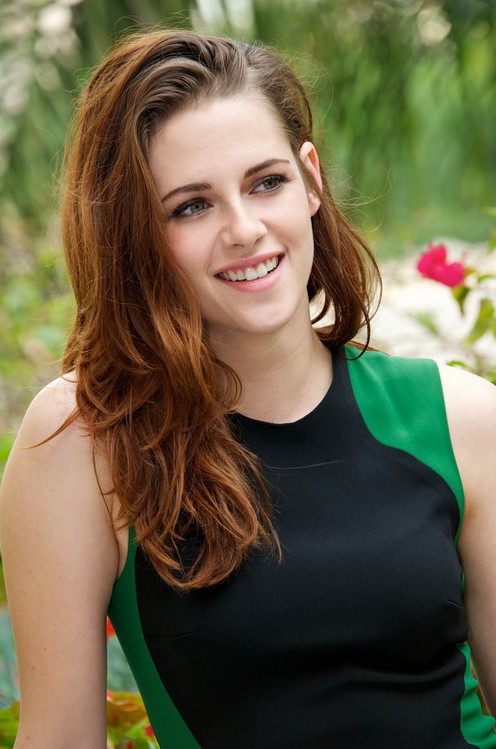 Simple casual long brown hair style for young ladies from Kristen%20Stewart: Casual and tousled, this natural look is a great easy-care look for relaxed leisure activities!
The hair is all one-length, but when swept over from a casual asymmetric side parting it looks layered on one side.  This creates volume and interesting texture and a trendy, tousled appearance.
The top has a flattering touch of height and the hair forms a natural wave that accentuates Kristen's lovely smooth forehead.  Falling loosely over the side of the face the hair softens with its slightly waved movement.
And in a creative contrast, the other side is lightly pushed behind the ear, leaving a loose strand in front of the ear to complete this relaxed and natural look!