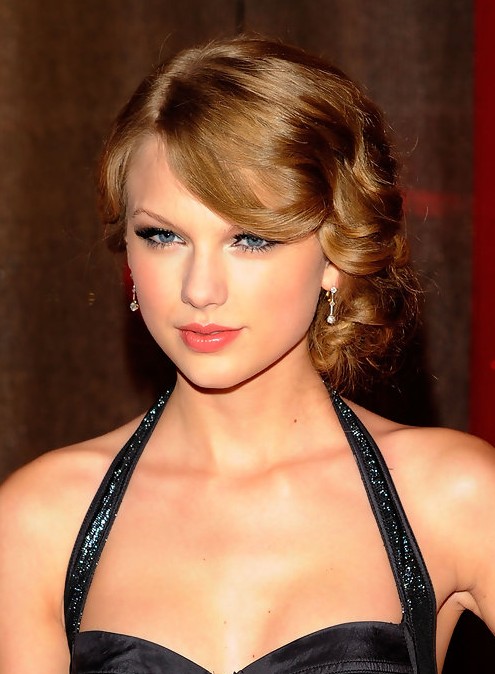 Elegant Honey Blond Loose Retro Updo for Prom, Wedding and Homecoming
The look? The mini-dress is a black halter top corset made from shimmery material, accented with a single black zipper from bust to waist and shocks of satin.
Delicate earrings are the sole jewelry; no necklace is needed because Taylor's hairstyle is a fashion statement of its own. While a mini-dress may seem daring and bold, Taylor's hair is a perfect contrast to the stark seams and lines of her little black dress. Her hair is parted on the far right and a suggestion of a bang is produced by sweeping the hair over the forehead before guiding it over her head to rest just below her ear in a darling bun.
This is really a beautiful updo, do you love it?