Updated:
Casual Feminine French Braid for Long Hair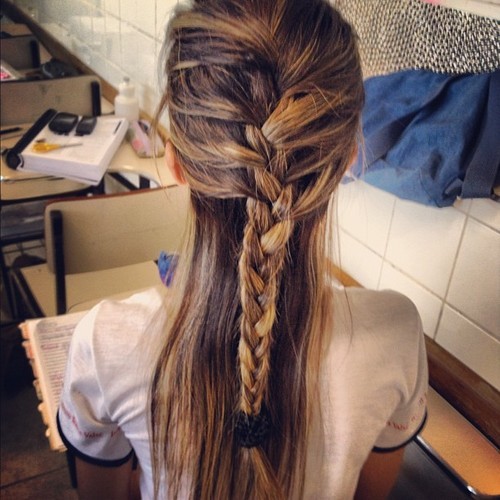 The braided hair styles are really popular in this year, as you can see a lot people wear hair style with braids, including a lot celebrities, here is a classic french braid for you to choose from.
This casual but feminine look is guaranteed to keep your locks in place. With hair dry,comb back away from face and apply a small amount of product for control. Start your braid at the top/crown area feeding hair in from the sides finishing just below the ear. Leave the nape area free and secure braid with a band.