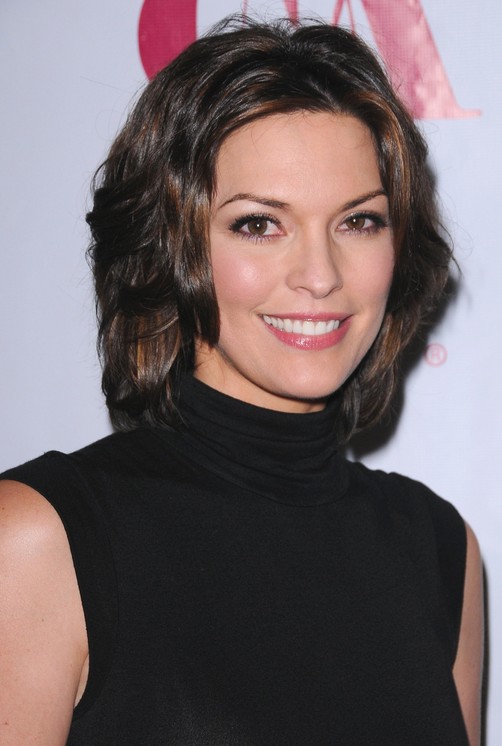 Simple Hairstyles for Moms – medium wavy hair from Alana

Versatile, feminine and super-easy to style, this medium length haircut looks great on Alana!
Cut to just touch her shoulders, and with a trendy slightly off-center parting the front strands have been layered and lightly textured.
This provides a fabulous sleek frame, accentuating Alana's whole face in a very flattering way.  And with the layers curved gently away from her face and a slightly tousled finish, the effect is both elegant and casual.
One of the main features of this attractive look is healthy, glossy hair which is one of the best ways to look youthful!
And the movement and texture are made completely trendy by the subtle copper highlights, which always look fantastic in dark brown hair!
This is a great shoulder length hairstyle for women age over 30s, 40s.