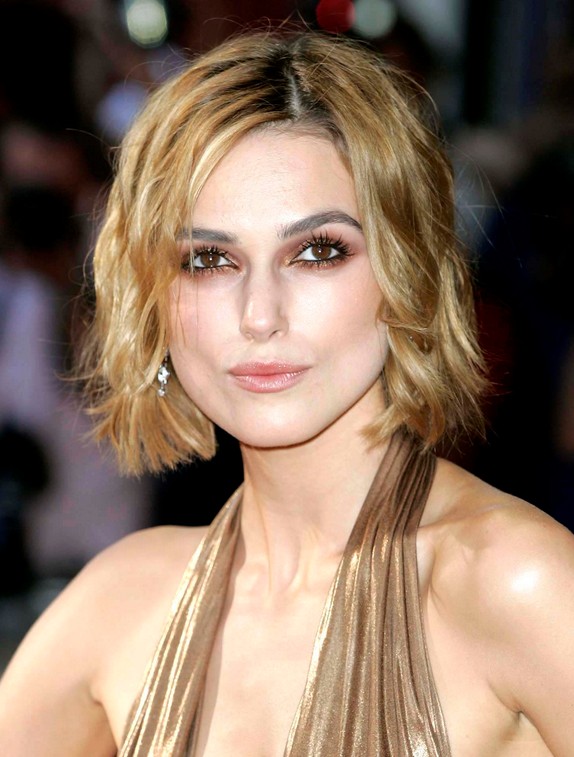 Chic short curly bob hair style for oval, heart, round, diamond face shape
Here's a fabulous soft-yet-edgy look!  It's a contemporary combination of modern styling with a very glamorous shade of gold!
Hair colours have progressed a lot during recent years and you can now have your hair truly looking like 'spun gold'.  And if you don't want to look too girly, the dark roots add the perfect touch of street contrariness!
The cut is a medium bob reaching just past the chin with lightly textured tips.  And the styling undercuts the old-fashioned glamour of her gold, halter-neck dress with random half-twist movement and tousled texture.
This golden shade reflects flattering light onto Keira's face and is perfect for her pale skin tone!