Updated:
Willow Smith Fade Cut: Shaved Very Short Haircut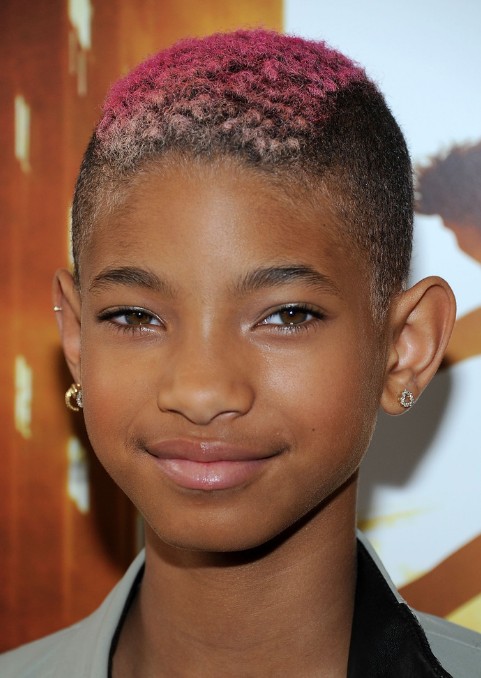 Very short curly hairstyle for African American girls: You know how some girls between the ages of about 10 and 14 are sometimes painfully shy and unsure of themselves?
Well, Willow Smith is not one of them. With a shaved top head with even shorter sides, Willow confidently looks at the camera. As if to emphasize the point, she has dyed the longest swath of her hair a playful, cotton candy pink (and we mean that in a relative sense because it is still really short). She may sing about whipping her hair back and forth, but apparently she just means it until you get tired of doing that and move on to something new!