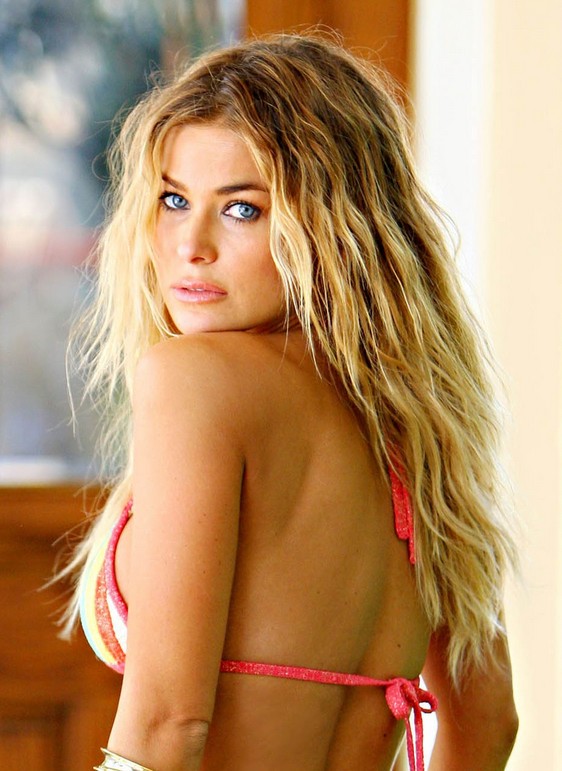 Sun-bleached 'Surfer Chick' – sexy long blonde ombre hair from Carmen Electra
Here's Carmen in full surfer chick mode for summer! This is a super style for summer and a classic beach look that never goes out of fashion.
To achieve this style, you need to have re-growth.  Or to bring it totally up-to-the-minute, have your colourist create 'dark roots' in a nicely harmonized golden-brown shade!
Centro partings are currently trendy and this one is a little crooked for an undone seaside look.
The hair is heavily layered with sharply textured tips giving a shaggy finish. And volume and texture are provided by an unstyled permanent wave for an authentic 'surfer' look.
So if you're looking for an easy-style blonde look for summer, this is style is great for casual but contemporary glamour!