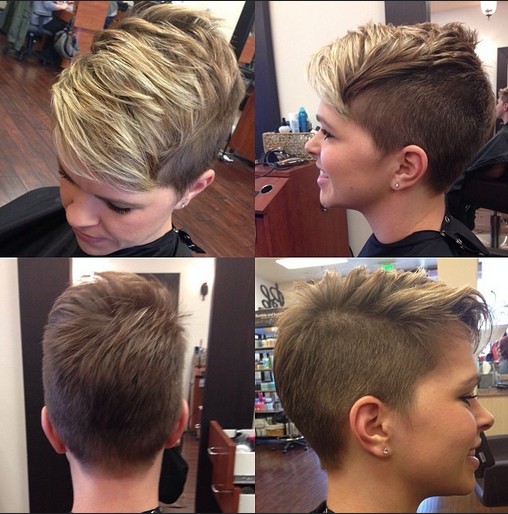 This is a trendy and amazing new look for a pixie like hairstyle look. The long even length bangs, add a new element to the hairstyle while greatly accentuating the pixie look. The close shaven half of the hairstyle is an added dimension and helps the pixie bangs standout.
The use of the two completely different and contrasting yet complementing colors, takes the look to a whole new and different level. The contrasting colors help in adding some spice to this amazing hairstyle. The bangs being all the same length complement the hairstyle which ends in a wedge cut.
This hairstyle would complement any hair color and type. Any contrasting color would suit and accentuate the hairstyle. It is best suited for square, oval and round face shapes. The hairstyle complements the eyes, and accentuates the chin line. Also any earrings you wear would go noticed and greatly complement the cut.