Updated:
Christina Aguilera Braided Ombre Hair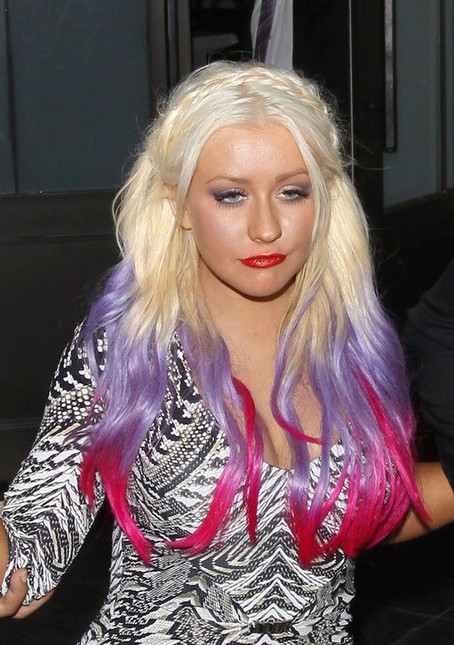 Here is Christina Aguilera's latest new hairstyle, she wore a brand new long ombre hair! She debuted a bright and bold hairstyle of choice in celebration of her new music video.
This is really a beautiful braided blonde hair, but she dyed her hair from the middle to the end with so bright colors! A lot people don't love this style at all, so do I, how about you? The ombre hair is hot these days, but I have not seen this kind of ombred hair…. don't like she dyed her hair with purple and pink;( I think not too may people will copy this look, but her blonde hair is great, and the braids are cute.