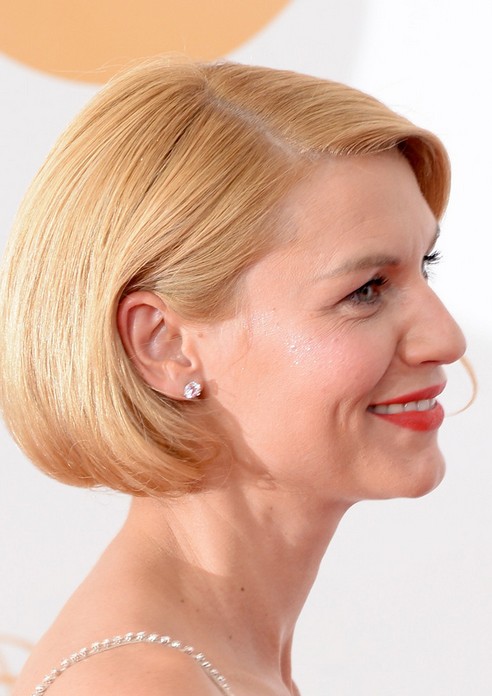 Latest most popular short haircut for women: the off center straight bob cut!
Claire Danes' latest hairstyle: Showing a beautifully coiffed silhouette, Claire is at the forefront of several new trends! She cut her shoulder length hair shorter recently!
Her hair is tinted with a gorgeous, rose-gold shade that's very flattering to pale skin tones. Notice that there are no dark roots, showing that the tide is starting to turn away from 'street blonde' towards a prettier, more natural look.  And the messy look is starting to fade from lightly tousled towards this smooth and well-groomed finish!
This short straight haircut is really popular this season, if you're going to cut your hair cut this season, why not consider this one? Yes, the bob cuts are never out of fashion!