Updated:
Lena Headey Hairstyle: Choppy Layered Short Black Bob Hairstyle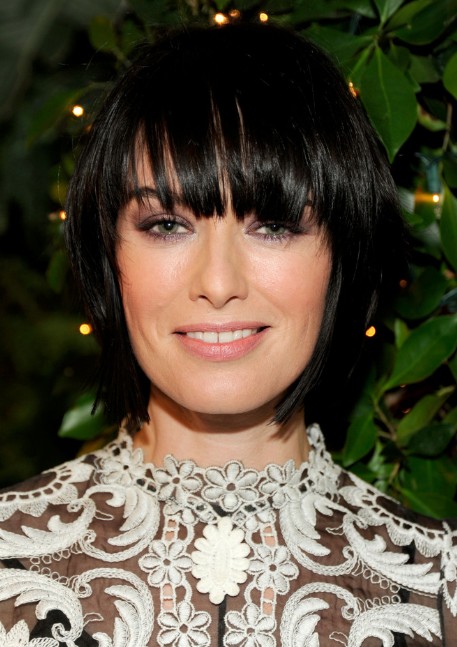 Acclaimed actress Lena Headey is taking advantage of the best of two worlds.  Her glossy, raven black hair is done up in a choppy, blunt bob hairstyle.
Lena's trendy and piquant bob is cut to chin length, except for the bangs which fall over and obscure her eyebrows like curtains before ending just above her arresting hazel eyes.  Her charming calf length dress is from another world altogether, with layers of almost sheer black material embellished with white lace embroidery particularly concentrated on the bodice and waist.  If only every meeting of different worlds resulted in an outcome as gorgeous!