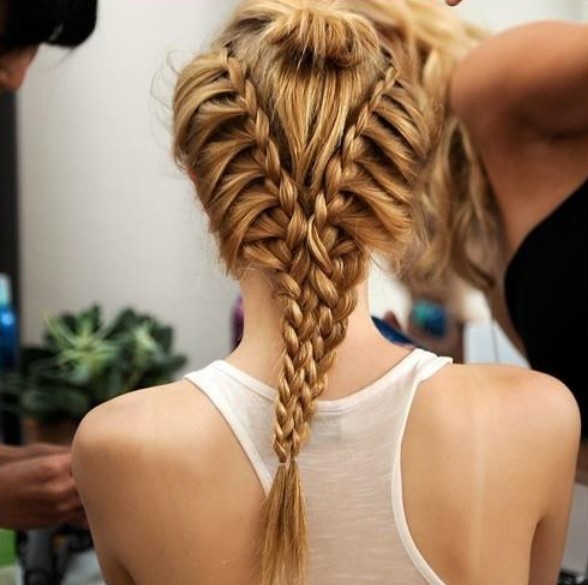 One of the best way to find cute hairstyles is on tumblr, as you can see that a lot people upload their hairstyle pictures on tumblr these days, our site hairstylesweekly.com is also a great place to find the latest popular hairstyles, because our job is finding the latest hottest hairstyles for YOU!
Ready for an exciting new look for your long, straight hair this summer?  Then take a look at this fabulous braiding bonanza!
The two symmetrical braids begin high on the head and create an amazing, original V-shaped pattern at the back. And not only that, the loose but well-defined sections at the sides create a fantastic texture, plus attractive volume to the silhouette!
Then the V-braids meet at the nape and become a cute pair of twin plaits that end in heavily textured spiky tips.  The long front fringe is swept back off the forehead and pinned at the crown, accentuating the smooth section inside the V!
With the subtle blend of blonde tones showing off the wonderful textures, this is a totally cutting edge 21st century look! Check the tags to find more braided hairstyles for hot summer!