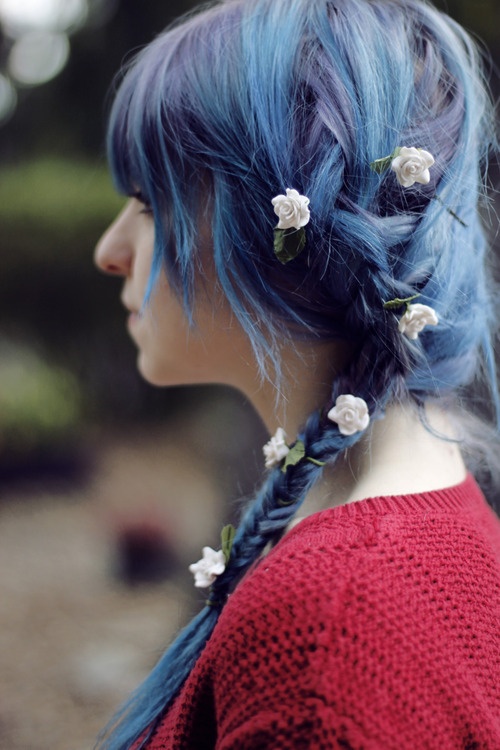 Crazy Hair Color Ideas
The trend towards rainbow coloured hair is really picking up speed this year and here's a great example of this fabulous, futuristic fashion!
The hair is mainly one length, but with a full fringe at the front and pretty side wisps with textured ends at the sides. The colours are a beautifully blended mix of dark indigo blue, highlighted with faded blue sections and tips.
From the crown on one side, the hair is loosely braided and then merged into an asymmetric side-swept fishtail braid.  To finish off this ultra-trendy look, pretty pink rosebuds have been randomly placed in the hair to highlight this lovely, feminine style to perfection! A great trendy hairstyle for young ladies.