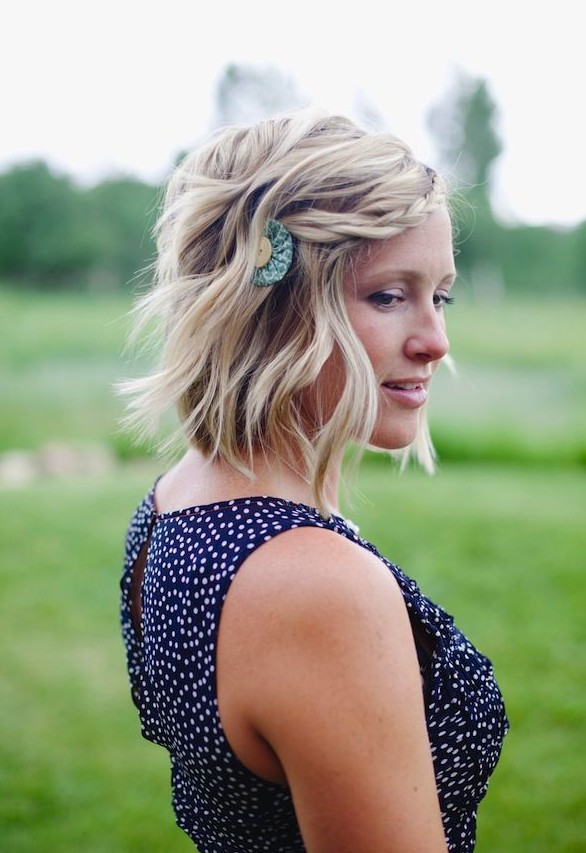 Feeling bored with your hair? Or is it taking too much time to style every morning?
What you need is a cute, new easy hairstyle to streamline or glamourize your image!
As any hair fashion expert will tell you, the cut is everything. And all you may need to get control of your hair is a cute new cut that uses the individual texture and natural movement in your hair to produce a flattering style that just falls into place after washing!
Neat new updo's
One of our favourite looks this season is the puffy ponytail; it takes about two minutes to do and stays looking trendy and fabulous all day. Updo's with a strong asymmetrical fringe are another cute, easy look that's great for anyone who likes to look well-groomed and professional at work.
Solve your conditioning problems
Maybe your long hair has become dry with split ends, and what you need is a medium cut that leaves plenty of length, but refreshes the condition in one quick session at the hair salon. Losing a few inches from long hair not only solves all of your hair condition problems, but by adding some flattering shaping around the face you can really improve your whole appearance and look younger.
Coarse hair
Coarse, curly hair is reckoned to be one of the most difficult hair types to control, but with a new, layered cut that thins out the density, you'll find it looks totally trendy and is super-easy to style.
Know your face shape
Check that you know your own face-shape, as having the wrong haircut for your face may be at the root of you having to spend ages manipulating your hair to look good.
For example, center partings have been popular recently, but they only really suit women with a completely oval face.
Even just changing the way you part your hair can solve all of your styling problems.
Make a change
Would you look more attractive with layers cut around your face, to shorten a long face? Or perhaps you just need to choose a style that has more volume on top and tapered sides, to lengthen a round face shape? Do you worry about a slightly pointed chin, when all you need to do is to get some volume at the sides at chin length to balance it out?
Cute easy hairstyles
So if you think life would be much easier and less hectic with a better cut – that you could just brush through and be ready for anything – take a look at this fabulous gallery of cute, easy hairstyles!
Well, here we have collected some cute and easy hairstyle pictures for you to choose, hope you love these styes, share them on facebook, pinterest, tumblr is appreciated ;)