Updated:
Short Straight A-line Bob Haircut for Girls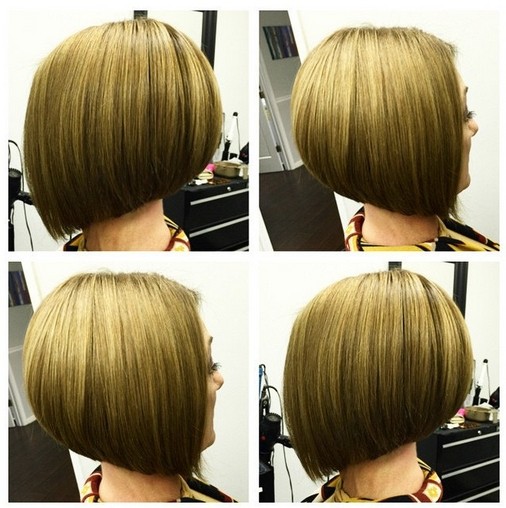 Not everyone wants to look tousled and casual, so this perfectly smooth short haircut is definitely one for the well-groomed woman. A-line short bobs have swept through the salons like a breath of fresh spring air and look set to dominate our favorite hairdo's throughout 2015. The geometric angled shape is boosted by the beautifully stacked back, carefully layered to produce a bump of volume that stands out from the head and curves in beautifully to just cover the hairline at the nape.
The modern stacked-back short haircuts provide the perfect backdrop for some pretty colors to lift the look with added texture and color dimension. This shade is a cool golden-blonde, in line with the move away from warm shades such as strawberry-blonde and rose-gold for this year. This chic short bob haircut is easy to blow-dry with a round brush and is best for medium – thick hair with sufficient natural volume to hold the rounded curve at the back without going flat.