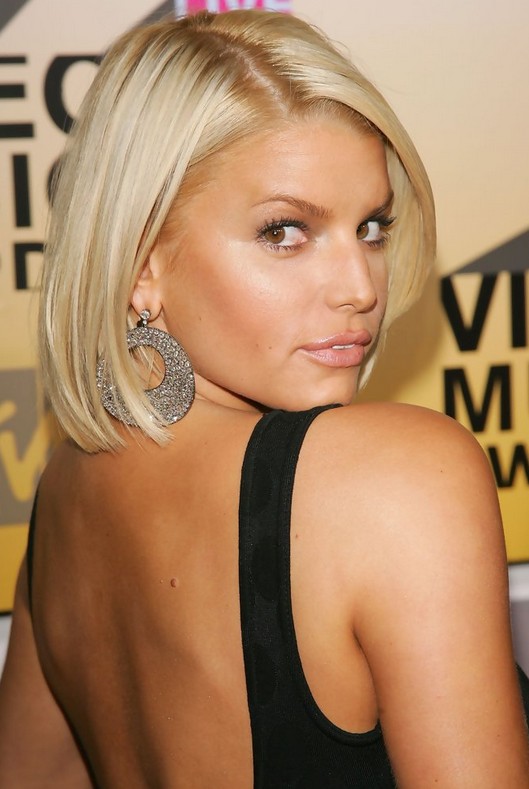 Celebrity short straight haircut for round face shapes: sleek blonde bob cut
There is something so lively and confident about a sleek, blonde bob-cut and this picture of Jessica captures that mood perfectly!
The hair is cut in sliced layers with textured tips softening the outline at the ends. The styling is simple with an asymmetric off-center parting that reveals something new – golden-blonde roots! The layers are shaped to produce a nice face-framing oval and the pretty pale blonde shade reflects flattering light onto the face to soften and brighten the complexion. This is a confident and feminine image that suits most face shapes!