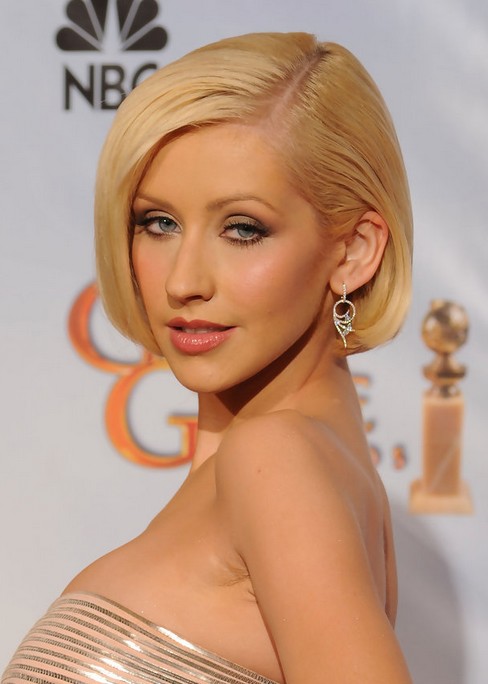 Celebrity Christina Aguilera Short Haircut: Blonde Straight Bob Hair Style

Trendy short haircut for thick hair: Christina is a real golden girl at this Golden Globes Awards ceremony photo-op!
She's gone for a successful blend of glamour and contemporary chic, with her all-over gold-blonde colour and the asymmetric styling.  The hair is all the same length and brushed over to one side in a smooth sweep of face-flattering hair, which really puts the focus on her beautiful eyes.
And the other profile is combed back behind one ear, showing the texture left by the comb to emphasise the sleek finish. If you're looking for a short formal haircut, this bob is an ideal one!
Do you love this short cut? Find more short hairstyles for women on our site.