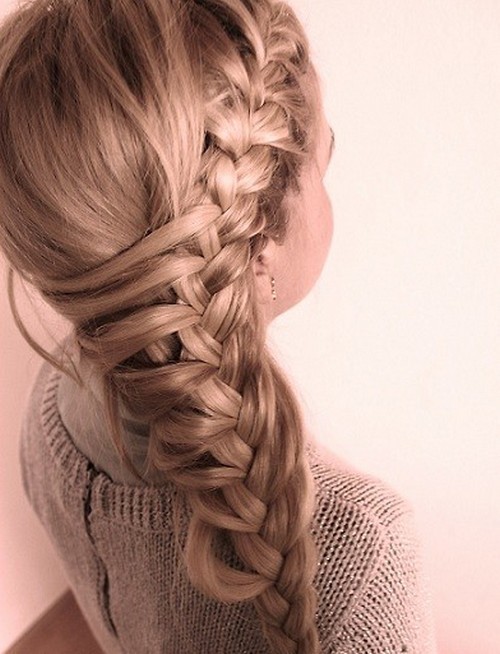 Long Asymmetric Braid & Snood Effect
This highly original and creative braided style offers a fresh and ultra-trendy twist on the asymmetric, side-swept braid!
The hair is woven into a beautifully patterned French braid along one side of the forehead and continued to the ear at the side. Then the braiding smoothly changes direction to become a vertical plait – but with a difference!
Part of the hair is loosely braided and a loose section of hair from the back is enclosed within the strands of hair taken from the other side, to create the amazing snood effect!
This fabulous asymmetric hair design is full of different patterns and textures which are beautifully highlighted by the subtle mixture of blonde shades to create an absolutely contemporary and unique hair design!
Find more cute braids here.