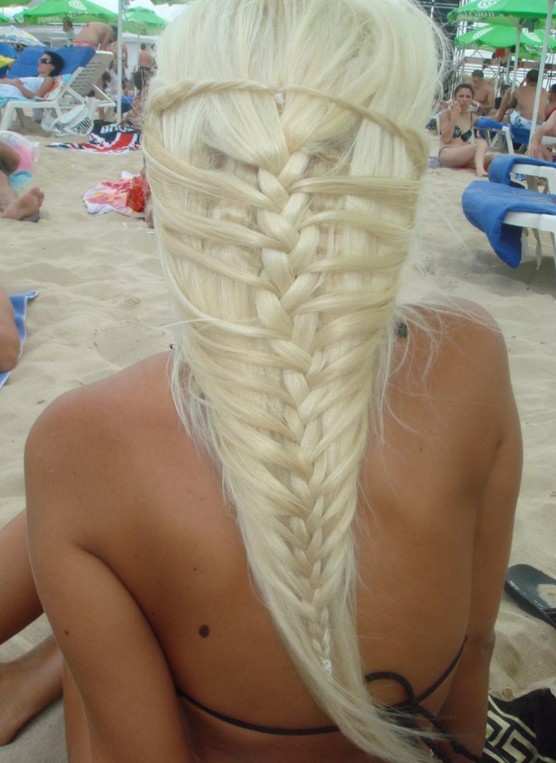 Casual Glamour in a Stunning Fishtail Braid
Whilst topping up your tan, what better way than this to stop your hair blowing around in the sea-breeze, without compromising on style!
The hair is cut into long V-shaped layers and this produces a fabulous V-shaped, woven snood effect that is quite unique!
A section of hair from the crown is styled back and woven into an attractive platinum-blonde braid.  Then two small sections of hair from the temples are twisted to make a trendy band encircling the head.
What makes this braiding so glamorous is the way that side tresses have been made into an amazing network of horizontal bands cleverly enclosing the straight hair at the back.  The textured ends create wispy tresses, left loose for a relaxed messy look.
And in keeping with the seaside theme, this incredibly creative hair design resembles a totally glamorous fishtail!
Do you love this style? Tell us bellow.