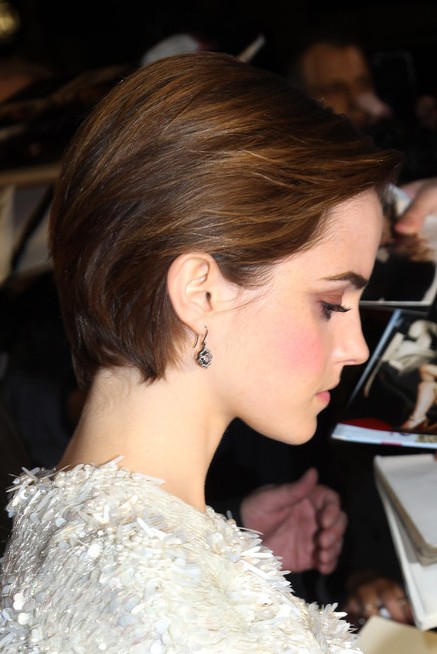 Cute simple daily short hairstyle for women from Emma Watson. We have only a single word to describe Emma Watson's look for the film premiere of My Week with Marilyn: Adorable!
Well, actually more than just one word… Smart, because combing her hair back reveals her wonderful, warm brown eyes and sweet smile.
Unpretentious, because there are no crazy colors, spikes, hair ornaments, or the like…Maybe a few more words… it is just a cute, age-appropriate, and calm hairstyle for a night out with her friends.  Let us not leave out perhaps the most important word, Emma!  This style is all her own, and Emma says it just right!