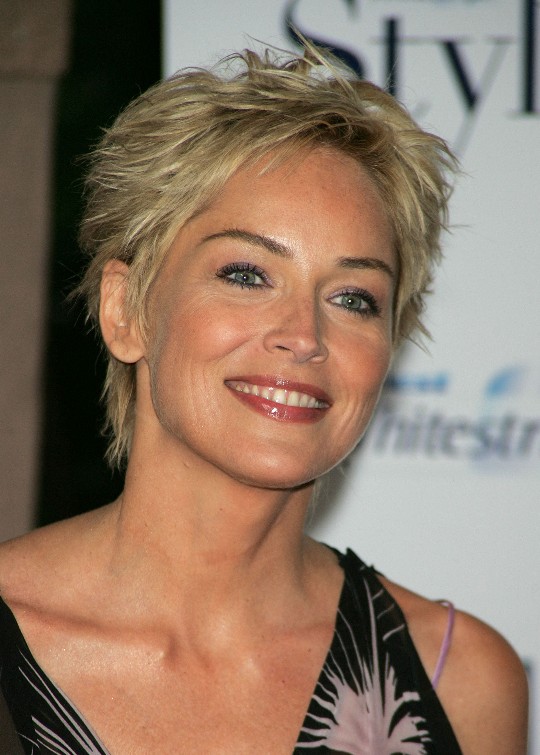 Trendy spiked short pixie cut for women over 50
No longer young, but still a beauty, Sharon has always chosen styles that are trendy and flattering!
And the pixie cut is proving to be very popular this summer with a string of celebrities getting pixielated, including Rihanna and Beyoncé!
Sharon's pixie is layered through and razored to produce edgy, spiky ends for a completely contemporary silhouette.  The line is softened with long points in front of the ears cut to emphasise Sharon's great bone-structure.  Her smooth forehead is left bare, with a few light tresses breaking up the line.
The hair has two shades of wheaty-ash blonde adding lots of texture and the rough styling creates attractive volume.  This style has lots of exciting movement for a youthful, urban chic vibe!