Updated:
Casual Daily Haircut: Lily Collins Shoulder Length Straight Hairstyle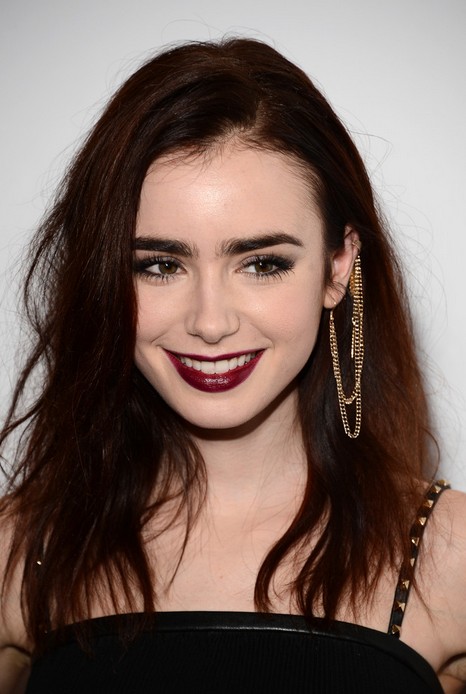 Warning! Danger! Lily Collins may be on a collision course with the dark side with her edgy, dangerous jewelry and clothing.
Lily's brunette hair has some auburn lights, almost like a battle of light and darkness… We do not know which side is winning yet. With a small part, Lily's hair is has a carefree, wash-and-go finish. She is wearing a gold ear cuff at the tip of her ear which hangs to the lobe with a glittering gold chain. To polish off the adventurous aura, Lily has blood red lips and a floor-length black dress with a leather trim.