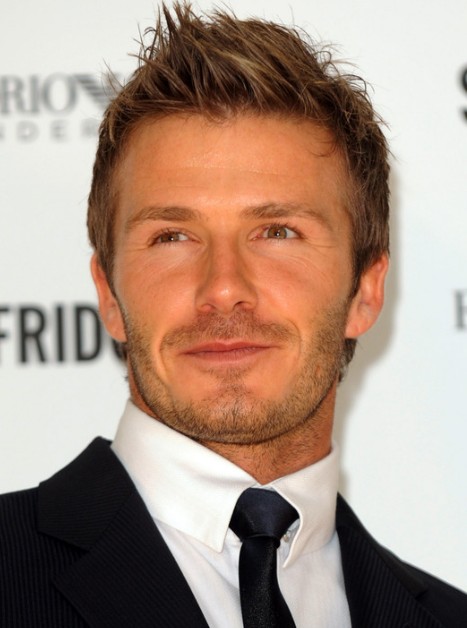 Want stylish cool hairstyles? Follow David Beckham! Here is a gallery of David Beckham's hairstyles, you can find his latest new hairstyles here, a lot cool stylish haircuts for you to choose from!
Football(Soccer) star David Beckham is certainly not afraid to try new looks — No matter what kind of hair styles, he looks great! From shaved to shaggy to long hair, he always manages to pull it off! David Beckham hairstyles have become truly phenomenal. If you are not familiar with his different hairdos then, it's time for you to check them out.
David is known for his cool stylish hairstyles that change quite often. As a matter of fact, he had already tried all styles of hairdos. David Beckham's hairstyles varied from: Faux-Hawk, Mohawk, Razor cut, High & Tight, Burr, Crew Cut, Butch/Buzz cut, Medium Fade, Classic Taper, Short Taper, Medium Layered to a Shag hairstyle, browse this gallery to find your favorite one.
You may just looking for cool haircuts for men, for even more pictures of men's hairstyles, why not browse our men's hairstyle category or male celebrities gallery to find more cool haircuts for men?
* Here are 4 ways to get the David Beckham latest new haircuts, you can follow him on Facebook and twitter, or just bookmark this page, we will update this page frequently.
David Beckham Facebook: https://www.facebook.com/Beckham
David Beckham Twitter: https://twitter.com/DavidBeckhamWeb
David Beckham Official Website:www.davidbeckham.com
Pictures of David Beckham Haircuts