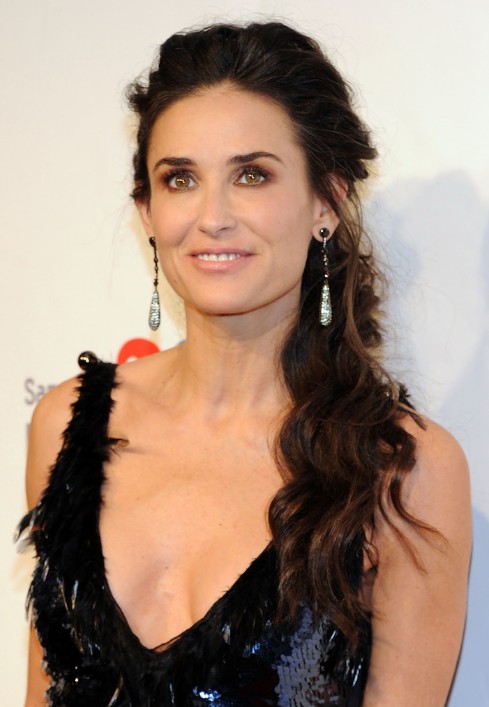 A lot people ask our editors that will they look good if they wear long hair that their ages have over 50, the answer is absolutely YES! There are TWO things you need to know if you want to look great with long hair:
1. Keep your hair healthy;
2. Choose the right hairstyle (hair textures, color, face shape, hair density etc).
There are so many great hairstyles for women over 50s, here is a good idea for long hair: the loose ponytail! A simple easy daily hairstyle, which is not only look great on young ladies! This style also suitable for older women! Demi Moore looked stunning with this sexy curled ponytail that she swept to the side to show off her teardrop earrings. Do you love this style?