Updated:
Jessica Alba Long Sleek Ponytail Hairstyle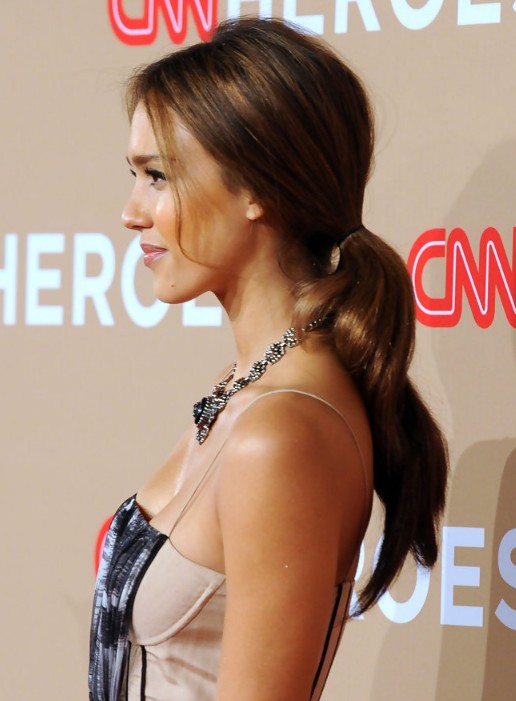 The ponytail is one of the most popular summer hair style, you may have seen a lot celebrities wore different ponytail hairstyles, just like Jennifer Aniston, Jennifer Lopez, Jessica Alba, and some other gorgeous leading ladies.
Get a Party Ponytail Like Jessica Alba: With a few simple tweaks, the functional ponytail hair style can also be a chic day-to-night look or an edgy style statement. "A glam ponytail calls for smooth strands and extra lift at the crown of your head," says Pantene celeb stylist Carlos Vera. Here is a simple casual sleek ponytail from Jessica Alba, enjoy.