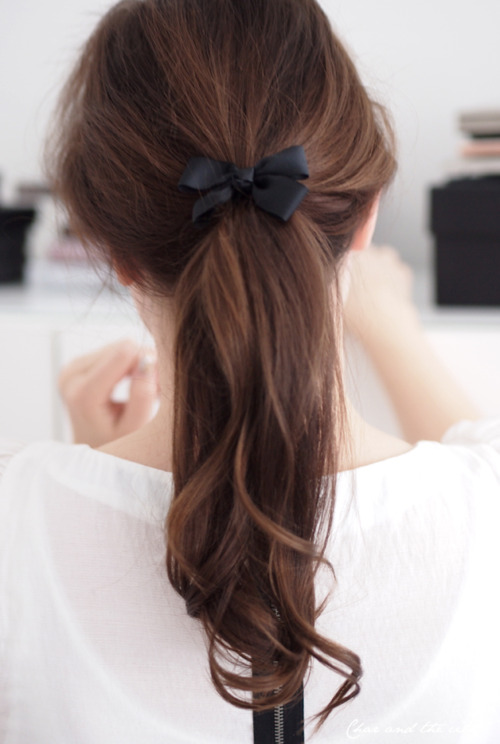 This great ponytail hairstyle is chic and contemporary, without being extreme, making it a trendy choice for just about any 21st century occasion!
The hair is lightly swept back from the face and secured with a covered elastic band halfway between the crown and the nape.  The sides are slightly messy to soften the look and keep it trendy. The cute pony tail is lightly waved and styled to separate and highlight individual curls for a relaxed finish.
To make this look perfect for a day at the office, the little black ribbon bow adds a nice touch of business-like elegance! This flattering style is highly versatile and can be beautifully varied with a formal corsage or a casually tied silk scarf!