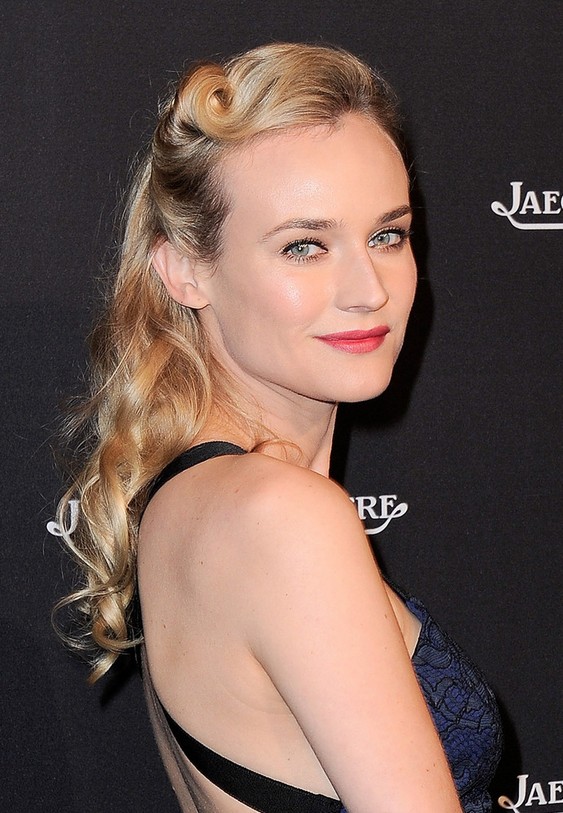 Elegant long retro hairstyle for square face shapes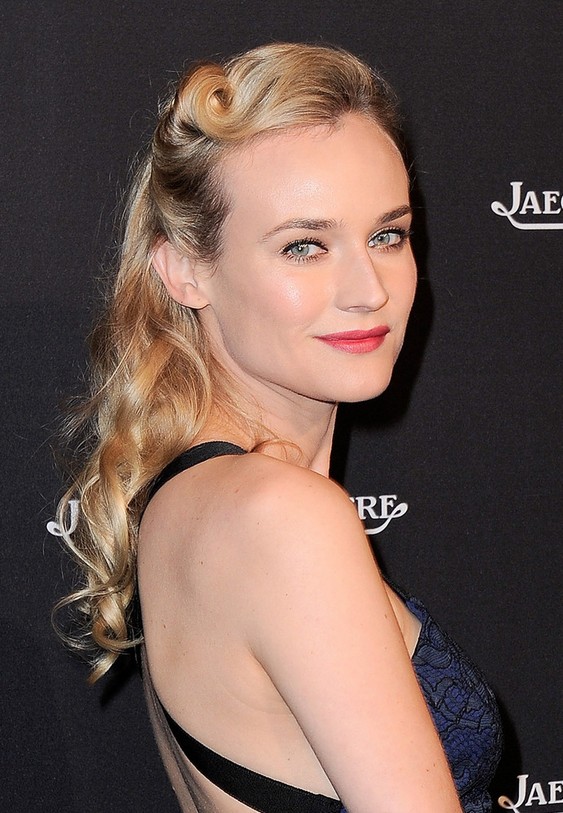 German model turned actress, Diane Kruger, shows a knack for versatility with her retro hairstyle. Diana parts her hair on the left and allows that side to spill in delightful spirals down her back. The other side is where the fun begins! Her hair is gathered over to the right and pinned into a tube shape.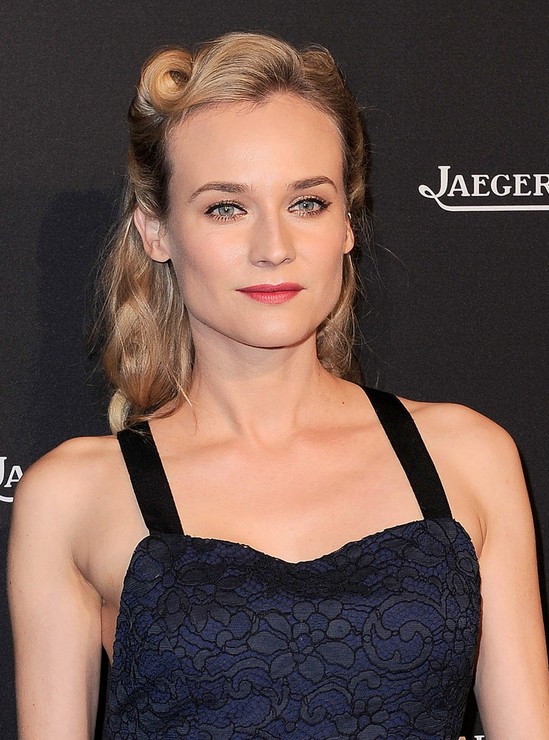 This elegant long hairstyle has a nice swoosh of colors in the front; the darker colors come from the roots and underneath and the platinum highlights from the kiss of the sun on the top her head. Diane is wearing a blue jumpsuit with a back covered only by black straps.
Find more latest hairstyles for women on hairstylesweekly.com!