Updated:
Elegant Short Slicked Back Pixie Haircut – Emma Watson Hairstyle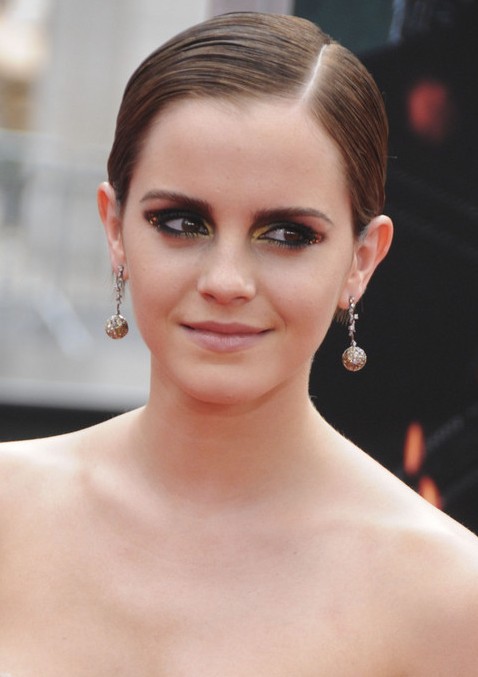 An actress born in Paris, France to British parents, Emma Watson opts for an exotic look for the premiere of Harry Potter and the Deadly Hollows.
Wearing her short hair slicked down and combed back with a right side part, Emma leaves her face and shoulders free so that her makeup and red carpet attire can be properly admired. Her eyes are lined in coal black pencil with golden shadow accents in the inner corners and ruby accents in the outer corners. Her gown is a sculptured masterpiece of tailoring the color of the earth with intentional raw edges to add dimension. Do you love this short cut?