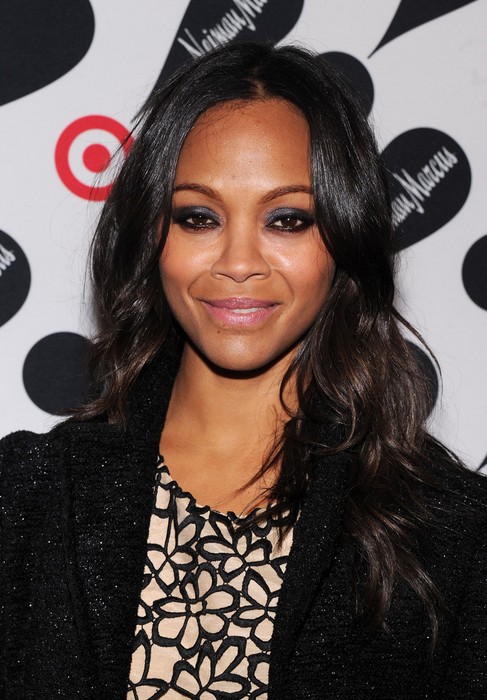 African American Hairstyle Ideas: Gorgeous long black wavy curly hair style
Actress Zoe Saldana is like an beautiful angel of the night at the Target + Neiman Marcus Holiday Collection Launch.
Paired with dramatic eye makeup, Zoe's shiny curls gave off a cool bad-girl vibe.
Zoe emits a dark, mysterious vibe with cocoa brown tresses cascading in waves to her shoulders. Her hair is parted in the middle which opens her face to call attention to her rounded eyebrows and heavily lined eyes. Zoe is wearing neutral lip color and a blouse with a black print on a pastel background. These are her only departures from the ebony color study, as she is wearing a sparkling jet black jacket, fitted leggings, and shiny, high-heeled pumps.Navy blue eye shadow put a fun and playful twist on Zoe Saldana's smoky eyes.